March
Check out these multi-talented artists!
Watch Craig Kelly, James Thornton, Tom Andrews, Donna Preston, Daisy Beaumont and James Cartwright as they give these promos that extra touch and cook up a tasty clip-feast between them.
They have to be demolition experts because these clips are DY-NO-MITE!
Check out our social media channels too, and stay up to date with all our other artist news too
Instagram Twitter Facebook Linkedin Youtube
You're going home on The Tube...
and thinking What's The Lateish Show I can watch? Something to spirit you away, fast paced or an action packed weekender?
Check out Holly Aird, Donna Preston, Aislinn Sands, Tom Andrews, Alexis Rodney and Aleah Aberdeen who have been hunting out some ideas of their own!
Check out our social media channels too, and stay up to date with all our other artist news too
Instagram Twitter Facebook Linkedin Youtube
Want that perfect voice for a campaign, but with so much choice you just cant see the wood for the trees?
Never fear, we're razor sharp when it comes to connecting the right voice to the right job. With a healthy network of over 250 voices to choose from you can raise a few glasses when the jobs done!
When it comes to choosing the right voice for the right job why limit yourself?
With over 250 to choose from, know the best bet, see clearly what you need, get tooled up for the right job and leave the audience hungry for more! Sheer excellence!
June
We are proud to present a brand new series showcasing the incredible talent we represent. 'Behind the Scenes' is intended to entertain and inspire. Series 1 presents observations on the theme of SHELTER. Look out for more, coming soon!
Behind The Scenes from Another Tongue Voices on Vimeo.
April
We have collaborated with 76Limited and dozens of voice artists including 11 of our own to celebrate the inspirational Captain Tom's 100th birthday.
After they got in touch we sprang in to action getting multiple voice artists to record at home, they then asked us to provide the sound mix via our in house studios.
We're very proud to be a part of the project, and to some way give thanks to Captain Tom after he has raised over 28 million pounds to help the NHS.
A big thanks to our voices; JAMES THORNTON, JOANNA PAGE, LESLEY NICOL, ANGELA LONSDALE, CRAIG KELLY, DANIEL BARKER (Damien Slash), ROB JARVIS, VALERIE EDMOND, JESS BROHN, HECTOR ROBERTSON, TONICHE WALLACE
We hope you enjoy the film Happy Birthday Captain Tom!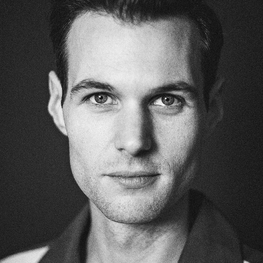 You might think being locked down and isolated would mean putting the band on hold for a while, but not OLIVER SEYMOUR-MARSH and his band The Bluejays.
During the months since they last played live The Bluejays have recorded a whole series of songs over Zoom which can all be found on their YouTube channel.
We'll leave you to listen to our favourite, so impressive that these are all recorded from the comfort of thewir own homes!
March
Daniel Barker stars in another episode of "Massive Debate UK" with fellow Tongue Rose Robinson, a comedical spin on the UK's hit show LBT, talking about multiple hot topics on today.
Eric Swineblade talks to the British public about their opinions on the Corona virus and how they are dealing with the Covid 19 pandemic. With guest appearance from Rose Robinson. A parody topical call in show.
Produced, directed and improvised by Thomas Gray and Daniel Barker.
Catch the episode, and many others on iTunes here, and on Soundcloud here.
Showing Posts 1 - 10 of 76