The link has been emailed to people on your list.
You can close this window by clicking "ok" below. From there, you can continue to view this artist, or leave the page.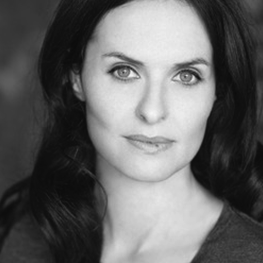 Relaxed and Natural with Warm Soothing tones 30 - 40
About Leanne
Leanne is an actress, currently filming a brand new ITV drama, who works in both Northern and RP accents giving her natural reads in both.
Leanne's Credits
Tin Star
Cold Feet
Babs
Black Mirror
The Infiltrator
Star Wars: The Force Awakens
The Woman In Black 2
Shetland
Salting the Battlefield
Ripper Street
Your filters will appear in here. To remove a filter, click the 'x'
Northern Commercial Showreel
RP ('Received Pronunciation')
Poem, Poetic, Warm, Gentle, Relaxed
Documentary, Natural, Conversational, Engaging
RP ('Received Pronunciation')
Commercial, Smooth, Warm, Soft
Commercial, Smooth, Warm, Honest, Friendly
Commercial, Girlfriend, Conversational, Happy, Regular Woman
Northern, RP ('Received Pronunciation')
Commercial, Upbeat, Natural, Conversational
RP ('Received Pronunciation')
Commercial, Upbeat, Enthusiastic, Bright
Commercial, Conversational, Girlfriend, Happy
RP ('Received Pronunciation')
Commercial, Smooth, Sexy, Sultry, Seductive
RP ('Received Pronunciation')
Commercial, Warm, Chatty, Conversational
Commercial, Bright, Upbeat, Chatty
Poem, Poetic, Matter Of Fact, Conversational, Honest
RP ('Received Pronunciation')
Documentary, Natural, Conversational, Engaging
Commercial, Upbeat, Happy, Excited
Commercial, Character, Natural, Genuine, Bubbly
Commercial, Straight, Assured, Smooth, Husky
RP ('Received Pronunciation')
Commercial, Soft, Gentle, Mumsy
Commercial, Chatty, Conversational, Natural, Relaxed, Friendly
Commercial, Warm, Smooth, Mumsy
RP ('Received Pronunciation')
Commercial, Straight, Warm, Rich, Delicate, Soothing
Commercial, Upbeat, Light, Energetic
Commercial, Upbeat, Happy, Fun, Bright
RP ('Received Pronunciation')