The link has been emailed to people on your list.
You can close this window by clicking "ok" below. From there, you can continue to view this artist, or leave the page.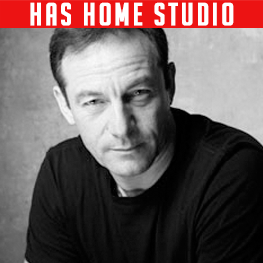 One of England's Greatest Actors. A Chameleon of Voices, any Accent, any Character any Style
About Jason
Jason is best known as 'Lucius Malfoy' in 'Harry Potter' and as 'Jackson Brodie' in the television series 'Case Histories'. His voice credits include the games 'Castlevania: Lords of Shadow' and 'Napoleon: Total War'.
Jason's Credits
Harry Potter
The OA
Star Trek Discovery
The Death of Stalin
The Patriot
Black Hawk Down
The Infiltrator
Cars 2
Peter Pan
Your filters will appear in here. To remove a filter, click the 'x'
Audio Book, Guttural, Deep, Narrative
Caring, Trustworthy, Calm
Match of The Day Liverpool
Promo, Inspirational, Cool, Dramatic
Sunday Times Politics Tamed
Commercial, Posh, Poetic, Conversational, Dry
RP ('Received Pronunciation')
Commercial, Magical, Wonder, Rich, Gravitas
Commercial, Dramatic, Epic, Rhythmic, Poem
Commercial, Husky, Guttural, Dramatic, Tense
Commercial, Cool, Gravitas, Deep, Guttural
Commercial, Upbeat, Energetic, Clear
Commercial, Deep, Husky, Gravelly, Cool
Commercial, Smooth, Light, Friendly, Reassuring
RP ('Received Pronunciation'), Straight
Commercial, Cool, Smooth, Matter Of Fact
Commercial, Soft, Friendly, Smooth
Commercial, Deep, Sincere, Concerned, Powerful
Commercial, Character, West Country
Promo, Smooth, Gravelly, Cool
Commercial, Hard Sell, Film, Corporate
Corporate, Authoritative, Informative, Assured, Enticing
RP ('Received Pronunciation'), Straight
Commercial, Gravitas, Informative
Commercial, Warm, Rich, Homely, Trustworthy, Familiar
Commercial, Upbeat, Friendly, Bright, Perky, Natural
Audio Book, Deep, Resonance, Cool, Authoritative

Promos

Commercials

Acting

Documentary