The link has been emailed to people on your list.
You can close this window by clicking "ok" below. From there, you can continue to view this artist, or leave the page.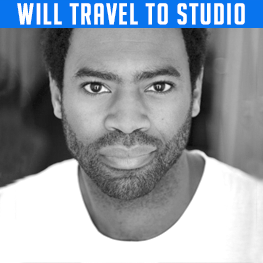 Straight, Cool and Bright to Dark and Dramatic. 30-45
About Nicholas
Nicholas has a great straight read with a bright, friendly, regular guy tone, however his London roots mean he can also produce a gritty, deep delivery.
Nicholas's Credits
For Life
Marcella
Fortitude
Monsters: Dark Continent
The Keeping Room
Top Boy
Captain America: The First Avenger
The Deep
Your filters will appear in here. To remove a filter, click the 'x'
Promo, Showreel, Serious, Dramatic, Upbeat
Documentary, Mid Range, Engaging, Conversational
Commercial, Smooth, Light, Fresh
Commercial, Serious, Uplifting, Motivational, Warm
Commercial, Cool, Edgy, Uplifting
Commercial, Genuine, Smooth, Light
Commercial, Light, Friendly, Chatty, Everyman
Commercial, Warm, Trustworthy, Bright
Commercial, Light, Cheerful, Bright
Commercial, Natural, Poetic, Dramatic, Serious
Commercial, Friendly, Casual, Warm, Reassuring
Commercial, Cool, Moody, Chilled
Commercial, Natural, Conversational, Relaxed
Commercial, Street, Cool, Authoritative, Deep
Commercial, Cool, Energetic, Authoritative, Power, Everyman, Upbeat
Commercial, Friendly, Conversational, Bright
Commercial, Cool, Smooth, Gravitas
Commercial, Relaxed, Natural, Conversational
Commercial, Serious, Heartfelt, Sombre
Promo, Dramatic, Dark, Enticing, Intriguing
Promo, Upbeat, Energetic, Happy

Commercials