The link has been emailed to people on your list.
You can close this window by clicking "ok" below. From there, you can continue to view this artist, or leave the page.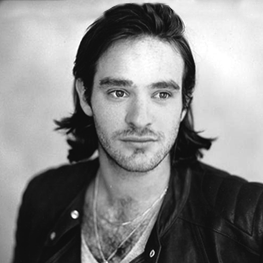 Smooth, Rich Voice with Great Resonance and Texture. 20-40
About Charlie
Fantastic cool young actor trained at Bristol Old Vic and best known for his lead role in 'Daredevil'.
Charlie's Credits
Marvel's "Daredevil" & "The Defenders"
The Theory of Everything
Stardust
Casanova
Downton Abbey
The Ordained
Spider Man: No Way Home
Your filters will appear in here. To remove a filter, click the 'x'
Commercial, Cool, Smooth, Rich, Showreel
RP ('Received Pronunciation'), Straight
Documentary, Exciting, Engaging, Upbeat
RP ('Received Pronunciation')
The Theory Of Everything (Interview)
Interview, Natural, Straight, Informative
RP ('Received Pronunciation')
Commercial, Upbeat, Energetic, Excited
Promo, Moody, Dark, Intriguing, Enticing
RP ('Received Pronunciation')
Commercial, Warm, Rich, Charming
RP ('Received Pronunciation'), Straight
Commercial, Conversational, Assured, Casual
RP ('Received Pronunciation')
Commercial, Moody, Gutteral, Cool
RP ('Received Pronunciation')
Commercial, Genuine, Soothing, Straightforward
RP ('Received Pronunciation'), Straight
Audio Book, Serious, Dramatic, Narration, Gravitas
RP ('Received Pronunciation')

Interview