The link has been emailed to people on your list.
You can close this window by clicking "ok" below. From there, you can continue to view this artist, or leave the page.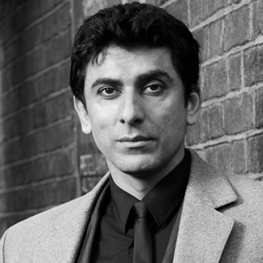 Great Natural Northern, Smooth and Educated, also Speaks Hindi & Urdu
About Ace
Ace was born in Nottingham. You may recognise Ace from 'Eastenders' as 'Dr Yusef', 'Grease Monkeys' as 'Dave Dhillon' or 'The Second Coming' as 'Peter Gupta'.
Ace's Credits
Bohemian Rhapsody
Eastenders
The Sarah Jane Adventures
Bend It Like Beckham
Secret Diary of a Call Girl
Your filters will appear in here. To remove a filter, click the 'x'
Documentary, Gravelly, Serious, Informative
Commercial, Inspiring, Call to Arms, Confident
Audio Book, Conversational, Storytelling, Character
English, Indian, Straight
Narrative, Soft, Caring, Genuine, Heartfelt
Commercial, Gruff, Husky, Deep, Dramatic

Documentary

Commercials

Acting