The link has been emailed to people on your list.
You can close this window by clicking "ok" below. From there, you can continue to view this artist, or leave the page.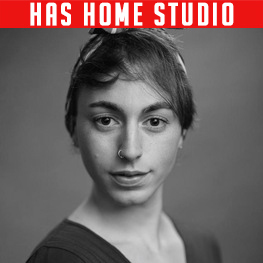 Cool, Young, and Distinctive.
About Nevada
Nevada has a beautifully enthusiastic voice that lifts any script.
She is a transgender female with great versatility.
An asset to any character based Game/Animation or commercial lead campaign.
Nevada's Credits
eBay Black Friday (commercial)
Netflix Eurovision (video, internal use)
Guardian Podcasts (ad)
Netflix 'Dancing Queens' (dubber for secondary characters)
Disney 'Artemis Fowl' (ADR)

Your filters will appear in here. To remove a filter, click the 'x'
Natural, Upbeat, Versatile, Conversational
RP ('Received Pronunciation')
Character Game/Animation Reel
Young, Versatile, Acting, Emotions
RP ('Received Pronunciation')
RP ('Received Pronunciation')
Upbeat, Friendly, Excited
RP ('Received Pronunciation')
Promo, Conversational, Cool
RP ('Received Pronunciation')
Soft, Reassuring, Natural
RP ('Received Pronunciation')
Upbeat, Playful, Light, Fresh
RP ('Received Pronunciation')
Acting, Conversational, Dramatic
RP ('Received Pronunciation')
RP ('Received Pronunciation')