The link has been emailed to people on your list.
You can close this window by clicking "ok" below. From there, you can continue to view this artist, or leave the page.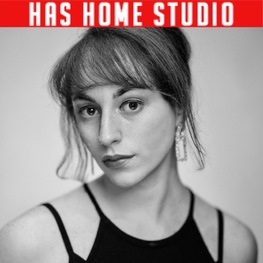 Cool, Young, and Distinctive.
About Nevada
Nevada has a beautifully enthusiastic voice that lifts any script.
She is a transgender female with great versatility.
An asset to any character based Game/Animation or commercial lead campaign.
Nevada's Credits
Credits include AstraZeneca, Unilever, The Guardian Podcasts, Netflix 'The Fire Saga', an eBay 'Black Friday' radio ad and she was chosen as the lead British voice for the Egyptian Museum in Turin and the Danish museum Fregatten Jylland.

Your filters will appear in here. To remove a filter, click the 'x'
Natural, Upbeat, Versatile, Conversational, Excited
RP ('Received Pronunciation')
Corporate, versatile, confident
RP ('Received Pronunciation')
Character Game/Animation Reel
Young, Versatile, Acting, Emotions
RP ('Received Pronunciation')
Documentary, Smooth, Informative
RP ('Received Pronunciation')
Promo, Commercial, Upbeat
warm, smooth, aspirational
RP ('Received Pronunciation')
Warm, Delicate, Subtle, Considerate
RP ('Received Pronunciation'), Welsh
Commercial, Warm, Soft, Reassuring
Commerical, Upbeat, Excited, Happy
Commerical, Natural, Young, Conversational

Games
Promos