The link has been emailed to people on your list.
You can close this window by clicking "ok" below. From there, you can continue to view this artist, or leave the page.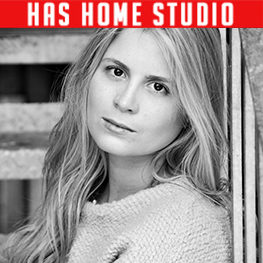 Smooth, Warm and Natural to Light, Friendly and Conversational. 20-30.
About Yolanda
Yolanda is an experienced actress, most recently appearing in The Crown.
Yolanda's Credits
Marcella
Howards End
The Crown
Love, Nina
The Collection
Hitman 2 (Video Game)
Your filters will appear in here. To remove a filter, click the 'x'
Showreel, Commercial, Smooth, Natural
Commercial, Character, Documentary
American, RP ('Received Pronunciation')
Documentaries and Audiobooks
Documentary, Smooth, Informative
Documentary, Warm, Engaging, Soft
Commercial, Young, Confident, Regular Girl
Commercial, Conversational, Natural, Relaxed
Commercial, Smooth, Soothing, Young, Conversational
Commercial, Natural, Conversational, Light
Audio Book, Narration, Engaging, Animated, Bright
Commercial, Straight, Conversational, Funny, Comedy
Northern, RP ('Received Pronunciation')
Commercial, Soft, Gentle, Heartfelt
Commercial, Bright, Light, Friendly
Commercial, Upbeat, Bright, Energy
Poem, Soft, Sombre, Smooth
Character, Animation, Surfer, Cool, Young, Hippie, Conversational, Californian
Commercial, Relaxed, Cool, Conversational, Young
Promo, Assured, Flat, Drama
Commercial, Straight, Honest, Genuine, Earnest
Commercial, Upbeat, Energetic, Bright
Documentary, Narration, Serious, Dramatic, Intrigue
Character, Game, Scared, Regular Girl, Conversational, Breathless
Character, Game, Soldier, Robot, Dramatic, Desperate, Instructional
RP ('Received Pronunciation')
Character, Animation, Train, Young, Scared, Panicked
Animation, Character, Train, Young, Scared
Commercial, Soft, Smooth, Warm

Acting

Commercials

Interview