The link has been emailed to people on your list.
You can close this window by clicking "ok" below. From there, you can continue to view this artist, or leave the page.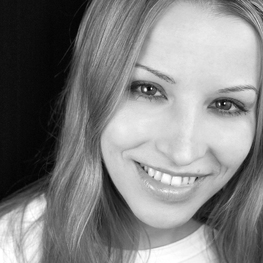 Natural Scottish with a Wide Range of Accents and Characters. 5-35
About Vivienne
Born in Glasgow. Vivienne has been a voiceover artist at Another Tongue for 10 years. She's also a talented writer, currently writing for Radio 4 and BBC Scotland.
Vivienne's Credits
The Decoy Bride
Dave Shakespeare
Stone
Honeymooner
Taggart
Your filters will appear in here. To remove a filter, click the 'x'
Straight Commercial Showreel
Character & Accent Showreel
Character, Accent, Showreel
American, RP ('Received Pronunciation'), Scottish, Straight
Commercial, Bright, Light, Smiley
Promo, Cheerful, Lighthearted, Inviting
Commercial, Bright, Relaxed, Friendly, Cheerful
Commercial, Light, Comedy, Girlfriend
Commercial, Lively, Energetic
Friendly, Informative, Commercial
Commercial, Bright, Teenager, Young
Commercial, Clear, Bright, Chatty
Commercial, Tagline, Smooth, Warm
RP ('Received Pronunciation'), Straight
Commercial, Child, Innocent, Sweet, Conversational
Commercial, Tagline, Clear, Bright
Commercial, Conversational, Girlfriend, Character
Specsavers - Off The Record
Commercial, Bright, Natural, Friendly, Conversational, Honest
Commercial, Energetic, Excited, Upbeat
Commercial, Regular Woman, Reassuring, Normal, Straight
Promo, Friendly, Light, Familiar, Understanding
Commercial, Natural, Relaxed, Warm
Commercial, Upbeat, Confident, Authoritative
RP ('Received Pronunciation')
Commercial, Bright, Young, Friendly
Commercial,Smooth, Sexy, Soft, Sultry
Legal, Speed, Clear, Authoritative, Charming
Commercial, Energetic, Friendly, Conversational, Bright
Commercial, Confident, Friendly, Lively
Commercial, Smooth, Seductive
Commercial, Conversational, Friendly, Mother, Mum
Commercial, Mum, Breathless, Exhausted, Character
Commercial, Relaxed, Friendly, Conversational
Commercial, Friendly, Informative, California
Commercial, Conversational, Bright, Informative
RP ('Received Pronunciation'), Straight
Commercial, Bright, Chatty, Natural, Friendly
Promo, Building, Dramatic, Upbeat
Commercial, Happy, Bright, Informative
Commercial, Soft, Trustworthy, Genuine, Narration
Game, Passer By, Hooker, Scared
Game, Gameshow Assistant, Informative, Friendly
Game, Panicked Woman, RP, Posh
RP ('Received Pronunciation')
RP ('Received Pronunciation'), Straight
Game, Robotic, Announcement
RP ('Received Pronunciation')
Promo, Serious, Drama, Authoritative
Documentary, Bright, Engaging, Natural

Commercials

Promos

Acting

Documentary