The link has been emailed to people on your list.
You can close this window by clicking "ok" below. From there, you can continue to view this artist, or leave the page.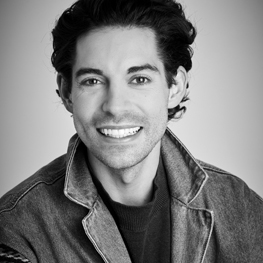 One of the most exciting voices in the biz! Upbeat, energy with a dash of sparkle. 20-30s.
About Tom
Known for Celebs Go Dating, Tom has bundles of energy and is super versitile, ready for almost any campaign.
Tom's Credits
Jason Bend: Queen and Country
The Gays Days
Celebs Go Dating

Your filters will appear in here. To remove a filter, click the 'x'
Commercial, Cool, Smooth, Contemporary
RP ('Received Pronunciation'), Straight
Hurry It's Lovely up Here
Singing, Various, Versatile, Pop, Jazz, Jingle
RP ('Received Pronunciation')
Singing, Various, Versatile, Pop, Jazz, Jingle
RP ('Received Pronunciation')
Animation, Character, Upbeat, Light
Animation, Character, Authoritative, Newsreader
Animation, Character, Upbeat, Light
RP ('Received Pronunciation')
Animation, Character, Upbeat, Authoritative
RP ('Received Pronunciation')
Commercial, Upbeat, Bright, Energy
RP ('Received Pronunciation')
Commercial, Deep, Warm, Gravitas
London, RP ('Received Pronunciation')
Game, Character, Versatile
Game, Character, Versatile
London, RP ('Received Pronunciation')
Commercial, Natural, Light, Conversational
RP ('Received Pronunciation')
Commercial, Conversational, Flat, Natural
Commercial, Upbeat, Energy, Light
RP ('Received Pronunciation')
Commercial, Upbeat, Energy, Light
RP ('Received Pronunciation')
Commercial, Upbeat, Energy, Light
RP ('Received Pronunciation')
Commercial, Conversational, Flat, Natural
RP ('Received Pronunciation')
Commercial, Natural, Light, Conversational
RP ('Received Pronunciation')
Commercial, Upbeat, Energy, Light
RP ('Received Pronunciation')
Commercial, Cool, Smooth, Contemporary
Commercial, Smooth, Natural, Light
London, RP ('Received Pronunciation')

Presenting

Commercials