The link has been emailed to people on your list.
You can close this window by clicking "ok" below. From there, you can continue to view this artist, or leave the page.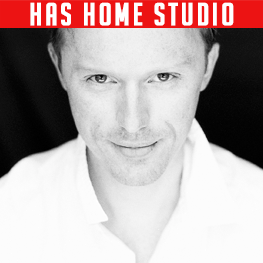 A hugely experienced artist with a rich, highly commercial and versatile voice.
About Tom
Tom lives close to the West End, which makes him a great choice for last minute recordings. Tom is a talented writer, producer and actor and narrated the series documentary 'The Real Hustle'.
Tom's Credits
Campaigns Include:
L'Oreal, Garnier, Ford, Vauxhall, Renault, Shell, NatWest, Halifax, Tesco, Disney, Colgate, The Times, The National Lottery, Carling, Sky
Your filters will appear in here. To remove a filter, click the 'x'
Accent, Showreel, Character, Comedy
Irish, Liverpool, London, Midlands, Newcastle, Northern, Scottish, Welsh, West Country
Smooth, Commercial, Showreel
Warm, Upbeat, Conversational, Rich
Chinese, Dutch, French, German, Italian, Polish, Spanish
UK Comedy Accent Showreel
Irish, London, Midlands, Northern, RP ('Received Pronunciation'), Scottish, Welsh
Commercial, Accent, Character, Every man
Character, Assured, Informative, Warm, Jamie Oliver, Gordon Ramsey, Chef
Character, Upbeat, Bright, Energy, Gym, Instructor
Main Reel, Poetic, Rhythmic, Bright, Honest, Regular Guy
Main Reel, Perky, Gentle, Refreshing
Main Reel, Smooth, Soft, Relaxed, Soothing
Main Reel, Character, Comedy, RP, London, Chatty
Main Reel, Natural, Conversational, Relaxed, Genuine
Main Reel, Powerful, Conversational, Straight
Main Reel, Reassuring, Trustworthy, Serious, Soothing, Mid Range, Warm
Main Reel, Upbeat, Conversational, Perky, Excited
Character, Friendly, Chatty, Regular Guy, Natural
Character, Friendly, Chatty, Regular Guy, Natural
Main Reel, Upbeat, Energetic, Conversational
Main Reel, Brash, Loud, Upbeat, Comedy
RP ('Received Pronunciation')
Smooth Reel, Natural, Conversational, Relaxed, Genuine
Smooth Reel, Reassuring, Trustworthy, Serious, Soothing, Mid Range, Warm
Smooth Reel, Smooth, Soft, Relaxed
Smooth Reel, Dry, Matter of Fact, Flat
Smooth Reel, Smooth, Relaxed, Warm, Rich
Smooth Reel, Cool, Slow, Deep
Smooth Reel, Empathetic, Serious, Soft
Smooth Reel, Soft, Smooth, Mid Range, Soothing
Smooth Reel, Dramatic, Slow, Enticing
Smooth Reel, Cool, Enticing, Intriguing, Engaging
Loreal Elnett Heat Protect
Upbeat Reel, Cool, Straight, Edy
Upbeat Reel, Upbeat, Bright, Happy, Lively
Upbeat Reel, Upbeat, Energetic, Conversational
Upbeat Reel, Friendly, Conversational, Warm, Family
Upbeat Reel, Geezer, Cool, Conversational
Upbeat Reel, Feast, Energetic, Hard Sell, Upbeat, Friendly
Upbeat Reel, Conversational, Regular Guy, Natural, Genuine
Daily Mirror Greatest Hits
Upbeat Reel, Upbeat, Cheerful, Hard Sell
Upbeat Reel, Character, Excited, Bloke, Regular Guy
Upbeat Reel, Relaxed, Reassuring, Resonance, Smooth
Legal, Fast, Smooth, Friendly Straight

Commercials

Documentary

Corporate

Promos