The link has been emailed to people on your list.
You can close this window by clicking "ok" below. From there, you can continue to view this artist, or leave the page.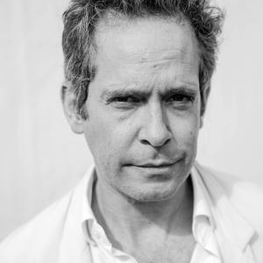 Smooth, Cool and Easy on the Ear 25-40
About Tom
Tom was born in Oxford and studied at Cambridge University. He has a hugely recognisable face because of his string of Hollywood film credits including playing 'Cutler Beckett' in 'Pirates of the Caribbean'.
Tom's Credits
Bird Box
Rev
In the Loop
Baptiste
Valkyrie
Pirates of the Caribbean
The White Lotus
The Kings Man
The Boy, The Mole, The Fox And The Horse
About Time
Your filters will appear in here. To remove a filter, click the 'x'
RP ('Received Pronunciation'), Straight
Commercial, Soft, Warm, Serious
Commercial, Soft, Sincere, Calm
Commercial, Serious, Calm, Reassuring
Commercial, Calm, Dry, Soft
Commercial, Warm, Friendly, Soft
Commercial, Calm, Soft, Warm
RP ('Received Pronunciation')
Commercial, Calm, Soft, Husky
RP ('Received Pronunciation')
Commercial, Soft, Warm, Smooth
RP ('Received Pronunciation')
Commercial, Soft, Friendly, Warm
RP ('Received Pronunciation')
Commercial, Smooth, Rich, Warm
Character, Charming, Sexy, Smooth, Rich, Resonance
RP ('Received Pronunciation'), Straight
Commercial, Wry, Slow, Considered
Daewoo Extra Cool Security
Commercial, Cool, Boyfriend, Worried, Paranoid
Commercial, Chatty, Boyfriend, Conversational, Mid Range
Commercial, Cool, Smooth, Charming, Resonance
Commercial, Tagline, Friendly, Informative
Commercial, Comedy, Character, Doctor, Tongue in Cheek
Midsummer's Night's Screams Film4
Promo, Mysterious, Deep, Smooth
Promo, Smooth, Deep, Cool
Commercial, Smooth, Slow, Assured, Relaxed, Mid Range
Commercial, Rich, Gravitas, Cool
Commercial, Informative, Bright, Smooth
Native to Bristol, Straight
Commercial, Character, Energetic, Excited, Enthusiastic
Commercial, Dry, Comedy, Slow, Guttural
Commercial, Comedy, Boyfriend, Chatty, Pompous
RP ('Received Pronunciation')
Commercial, Conversational, Friendly, Warm
RP ('Received Pronunciation'), Straight
Commercial, Smooth, Relaxing, Warm, Reassuring
RP ('Received Pronunciation'), Straight
Commercial, Monologue, Worried, Nervous
Character, Conversational, Comedy, Light Hearted
Commercial, Mid Range, RP, Friendly
RP ('Received Pronunciation'), Straight
Commercial, Endline, Straight, Warm

Commercials

Acting

Documentary