The link has been emailed to people on your list.
You can close this window by clicking "ok" below. From there, you can continue to view this artist, or leave the page.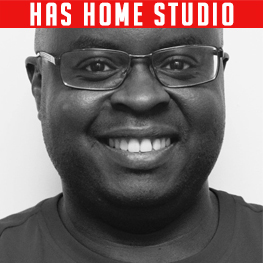 About Tim
Tim is a Voiceover, master of ceremonies, radio and TV presenter based in London. He has previously presented his own weekly shows on Meridian Radio, Premier Radio, Westside 89.6FM and BANG Radio.
Tim's Credits
Radio Presenter/Producer The Beat London
Indeed
Coca Cola
Global Water Initiative
Southwest Trains
BBC Storyworks

Your filters will appear in here. To remove a filter, click the 'x'
Nigerian Language and Accent
Strong Nigerian Accent Showreel
French African Footballer
Character, Interview, Conversational, Happy
African, English, French, Nigerian
Character, Angry, Chatty, Passionate, Street, Urban
English, London, Nigerian