The link has been emailed to people on your list.
You can close this window by clicking "ok" below. From there, you can continue to view this artist, or leave the page.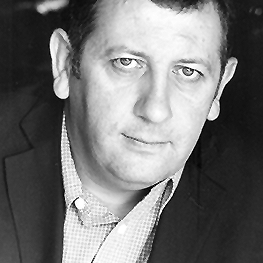 Apple n Pears, Roll out the Barrel, Need a gruff Londoner...Tim is your man!
About Tim
Born in London believe it or not!
Tim's Credits
Warburtons (voice)
Flash (voice)
Pampers (voice)
WH Smith (voice)
Great Bank Robberies (voice)
Hailo (voice)

Your filters will appear in here. To remove a filter, click the 'x'
Game, Showreel, Character, Acting
American, Cockney, London
Commercial, Relaxed, Narrative, Character, Comedy, Gravitas
Commercial, Poem, Ryhmic, Husky, Informative
Commercial, Deep, Gravelly, Comedy, Poem
Commercial, Clear, Comedy, Unimpressed, Dry, Gruff, Deep
Commercial, Friendly, Bright, Genuine, Refreshing
Commercial, Character, Geezer, Bloke, Gangster
ITV The Great Bank Robberies
Promo, Geezer, Gravelly, Conversational
BBC Snooker World Championship
Promo, Husky, Deep, Resonance, Gravitas, Lively, Charming
Commercial, Security, Bouncer, Character, Gravitas
Game, Gangster, Passer By, Angry, Scared
Game, Soldier, Authoritative, Frustrated
Game, Guard, Angry, Gruff, Wizard, Dumb, Old
Corporate, Informative, Serious, Deep, Storytelling
Game, Soldier, Concerned, Authoritative
Commercial, Friendly, Soft Sell, Reporter, Guttural
Documentary, Informative, Storytelling, Narration
Documentary, Serious, Informative, Storytelling, Narration
Promo, Lad, Hard, Gravitas, Authoritative, Smooth
Promo, Humour Harsh, Comedy, Promo, Excited, Upbeat
Hard Cockney, Hooligan, Lad
Promo, London Gangster - Geezer, Cool, Conversational, Promo , Gritty
Commercial, Warm, Friendly, Honest
Commercial, Relaxed, Reassuring, Friendly
Commercial, Friendly, Bright, Croaky, Matter of Fact
Audio Book, Sinister, Narration, Deep
Commercial, Conversational, Angry, Cabbie
Commercial, Authorative, Conversational, Comedy

Commercials