The link has been emailed to people on your list.
You can close this window by clicking "ok" below. From there, you can continue to view this artist, or leave the page.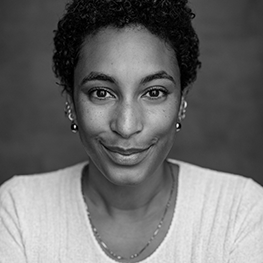 Natural, Conversational and warm
About Tessie
Tessie has a wonderfully natural read style. A great, conversational voice for both character voices and singing too.
Tessie 's Credits
YOU, ME AND HIM
THE OTHER ONE 2
THE OTHER ONE
DOCTORS
CASUALTY

Your filters will appear in here. To remove a filter, click the 'x'
Conversational, Bright, Upbeat, Smooth, Warm, Young, Reassuring
London, RP ('Received Pronunciation')
Acting, Emotions, Versatile, Energetic, Diverse
RP ('Received Pronunciation')
Promo, Commercial, Upbeat, Confident, Strong
London, RP ('Received Pronunciation')
Acting, Intense, Authoritative
American, RP ('Received Pronunciation')
Additional Character Voices
Versatile, Character, Acting, Impressions
RP ('Received Pronunciation')
Singing, Impressions, Upbeat, Musical
RP ('Received Pronunciation')
Showreel 2 (Heavy traffic clip)
Southern American, Acting, Authoritative, Dramatic
American, Southern American
Commercial, Friendly, Smooth, Warm, Aspirational
London, RP ('Received Pronunciation')
Promo, Cool, Smooth, Confident
London, RP ('Received Pronunciation')
London, RP ('Received Pronunciation')
Documentary, Cool, Powerful, Serious
London, RP ('Received Pronunciation')
Promo, Conversational, Young, Cool
London, RP ('Received Pronunciation')
Acting, Conversational, Dramatic
RP ('Received Pronunciation')
Character, Acting, Versatile
RP ('Received Pronunciation')
Acting, Emotions, Versatile, Energetic, Diverse
American, New York, RP ('Received Pronunciation')
RP ('Received Pronunciation')
American, RP ('Received Pronunciation')
Vocal Sample (Amy Winehouse Cover)
Singing, Smooth, Soft, Warm, Young
RP ('Received Pronunciation')