The link has been emailed to people on your list.
You can close this window by clicking "ok" below. From there, you can continue to view this artist, or leave the page.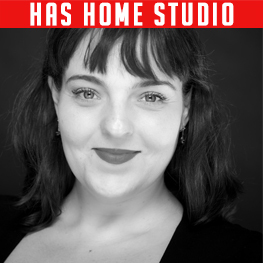 Brazilian Portuguese - Female
About Susanna
Susie is Brazilian and trained as an actress in the UK. Her voice is husky, warm, smooth and sincere. She speaks Broadcast Brazilian Portuguese and flawless English with a classy international touch.
Susanna's Credits
British Airways
BMW
Dove
Rexona
Glaxo
Oxford University Press

Your filters will appear in here. To remove a filter, click the 'x'
Brazilian Portuguese Showreel
Brazilian Portuguese Promo Showreel
Friendly, Light, Warm, Smooth, Conversational
RP ('Received Pronunciation')
Character and Games Showreel
Conversational, Bright, Upbeat, Natural
RP ('Received Pronunciation')
Trustworthy, Approachable, Reassuring
RP ('Received Pronunciation')
RP ('Received Pronunciation')
Brazilian Portuguese Soundbites
Commercial, Cool, Bright, Friendly, Warm, Energetic
Commercial, Warm, Smooth, Reassuring
Documentary, Dubbing, Conversational, Clear
Commercial, English, Slow, Dramatic, Narrative

Commercials

Documentary