The link has been emailed to people on your list.
You can close this window by clicking "ok" below. From there, you can continue to view this artist, or leave the page.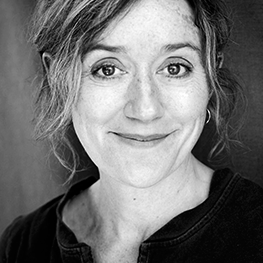 Very Versatile, with a Wide Range of Characters including Mumsy and Northern
About Sophie
Sophie is an Olivier Award winner. You may recognise Sophie as 'Lorna Felwood' in the television drama 'Lightfields' or as 'Mafalda Hopkirk' in 'Harry Potter and the Deathly Hallows'.
Sophie's Credits
Harry Potter and the Deathly Hallows
Gosford Park
Morris: A Life with Bells On
Eat Pray Love
EastEnders
Your filters will appear in here. To remove a filter, click the 'x'
RP ('Received Pronunciation'), Straight
Posh, RP ('Received Pronunciation'), West Country, Yorkshire
Audio Book, Soft, Relaxing, Reassuring
Animation, Comedy, Slow, Brash, Child, Kid
American, Northern, RP ('Received Pronunciation')
Character, Comedy, Old Lady Granny
Character, Wacky, Comedy, Character, Granny, Old
Character, Old Lady, Weak, Feeble, Wobbly, Sweet, Granny
Character, Comedy, Snobby, Assured, Grandma
RP ('Received Pronunciation')
Character, Chatting, Quirky, Comedy, Lady
Essex, RP ('Received Pronunciation'), Yorkshire
Commercial, Conversational, Relaxed, Natural, Welcoming, Comforting
Commercial, Soothing, Relaxed, Soft, Calming
Commercial, Warm, Friendly, Reassuring
Commercial, Smooth, Serious, Engaging
Commercial, Mum, Character, Friendly, Caring
Audio Book, Gentle, Clear, Soothing

Animations