The link has been emailed to people on your list.
You can close this window by clicking "ok" below. From there, you can continue to view this artist, or leave the page.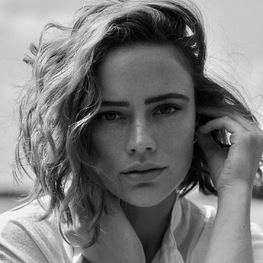 Warm, confident and sexy RP and Northern Irish. Age range: 16-28
About Sophie
Sophie made her debut in the 2018 TV show Pandora as Magda Coy.
The following year, she had another role in the family TV show "Athena" and since 2020 she has played Helena in "The Irregulars".
Sophie's Credits
The Irregulars
Pandora
Flack
Derry Girls
The Athena
Torvill & Dean

Your filters will appear in here. To remove a filter, click the 'x'
RP ('Received Pronunciation')
Young, Exciting, Light, Upbeat, Friendly
RP ('Received Pronunciation')
Cool, Friendly, Upbeat, Warm, Trustworthy
Young Commercial Reel (Irish)
Commercial, Young, Upbeat, Fun
RP ('Received Pronunciation')
Documentary, Cool, Powerful, Serious
RP ('Received Pronunciation')
Young, Conversational, Easy-going
RP ('Received Pronunciation')
RP ('Received Pronunciation')
Natural, Casual, Young, Smooth
RP ('Received Pronunciation')
Friendly, Excited, Approachable, Young
RP ('Received Pronunciation')
Upbeat, Fresh, Bright, Young
RP ('Received Pronunciation')
Young, Cool, Confident, Light
RP ('Received Pronunciation')
Confident, Young, Excited, Energetic
RP ('Received Pronunciation')
RP ('Received Pronunciation')
RP ('Received Pronunciation')
RP ('Received Pronunciation')
RP ('Received Pronunciation')
Documentary, Dramatic, Powerful, Serious
RP ('Received Pronunciation')
RP ('Received Pronunciation')
Versatile, Warm, Reassuring
RP ('Received Pronunciation')
Documentary, Dramatic, Powerful, Serious
RP ('Received Pronunciation')
RP ('Received Pronunciation')
Fresh, Bright, Upbeat, Warm
RP ('Received Pronunciation')
Young, Trustworthy, Reassuring, Happy
RP ('Received Pronunciation')
Promo, Confident, Strong, Fresh, Exciting
Warm, Young, Reassuring, Trustworthy
Conversational, Bright, Upbeat, Natural

Acting

Commercials