The link has been emailed to people on your list.
You can close this window by clicking "ok" below. From there, you can continue to view this artist, or leave the page.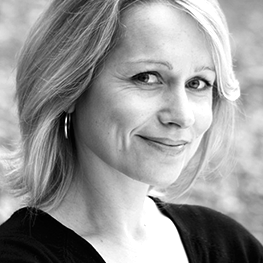 Clear and Concise Native Londoner with Cutting Edge Tones. A Wide Range of Character Voices. 6-86
About Sophie
Sophie is also a fantastic singer. You may recognise Sophie from 'Eastenders', in which she played the character 'Binnie'.
Sophie's Credits
EastEnders
Jonathan Creek
Doctors
Holby City
Mile High
The Bill
Attachments
Your filters will appear in here. To remove a filter, click the 'x'
Game,Acting, Showreel, Character
American, London, RP ('Received Pronunciation'), Straight
Commercial, Informative, Bright, Genuine
Singing, Kids, Sweet, Encouraging
Singing, Straight, Educational
Singing, Nursery Rhyme, Kids
RP ('Received Pronunciation')
Singing, Children's Song, Sweet
RP ('Received Pronunciation')
Singing, Children's Song, Sweet
RP ('Received Pronunciation')
RP ('Received Pronunciation')
RP ('Received Pronunciation')
Animation, Singing, Kid, Child, Boy, Character, Cute, Sweet, Fun
Olympic Route Network Explained
Commercial, Genuine, Cheerful, Informaive
Commercial, Light, Friendly, Endline
Character, Chatty, Little Girl, Matter of Fact
Character, Evil, Old, Sinister
Character, Accent, Rambling, Conversational
Character, Nouveau Riche, Snob
Character, Kids, Warm, Friendly, Upbeat
Character, Friendly, Enthusiastic
Character, Miserable, Slow, Nerdy
Character, Friendly, Happy, Kids
Character, Drunk, Reminiscing
RP ('Received Pronunciation')
Character, Weird, Comedy, Creepy
Character, Annoying, Conversational, Gossip
Commercial, Upbeat, Young
Commercial, Chatty, Informative
Commercial, Young, Upbeat
Commercial, Natural, Warm
Commercial, Friendly, Informative
Commercial, Friendly, Smooth
Commercial, Funky, Upbeat
Commercial, Endline, Bright, Trustworthy, Warm
Game, Passer By, Hooker, Scared, Screaming
Game, Princess, Goblin, Witch, Soft
American, RP ('Received Pronunciation')
Game, Gameshow Assistant, Informative, Bright
Game, Acting, Nervous, Panicked
RP ('Received Pronunciation')
Game, Upbeat, Excited, Shopping, Teen
Game, Warning, Robot, Friendly
RP ('Received Pronunciation')
Commercial, Endline, Bright, Friendly, Natural

Commercials

Animations