The link has been emailed to people on your list.
You can close this window by clicking "ok" below. From there, you can continue to view this artist, or leave the page.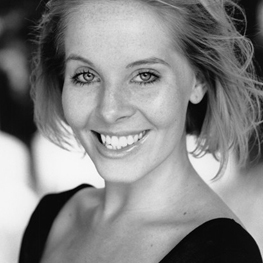 From Cool and Streetwise 20's to Authoritative and Commercial 30's. Versatile with Great Accents.
About Sophie
Sophie has a fantastic range and brings a great energy to any script.
Sophie's Credits
Assassin's Creed - Game
Hustle - Dubbing
Outcast - Dubbing
Orange - Radio
Superdrug - Radio
Childcare - Radio

Your filters will appear in here. To remove a filter, click the 'x'
Sophie Chapman Main Showreel
Essex, Estuary, London, RP ('Received Pronunciation'), South London, Street
Documentary, Calm, Relaxed, Friendly
Game, Enchanted, Dramatic, Witch, Princess, Gameshow, Horror, War, Gangster
Upbeat Cool Street London
RP ('Received Pronunciation')
Showreel, Young, Bright, Teen
Love Island The Game Xmas
Commercial, Bright, Light, Young
Promo, Light, Bright, Enthusiastic
Commercial, Natural, Conversational, Light
Commercial, Young, Bright, Cheerful
Commercial, Conversational, Relaxed, Natural, Cool
Commercial, Conversational, Serious, Dramatic, Storytelling
Commercial, Light, Friendly, Natural, Young
Commercial, Husky, Warm, Mum
Commercial, Smooth, Relaxed, Husky, Young
Commercial, Genuine, Bright, Informative
Promo, Husky, Serious, Cool
Character, Natural, Chatty, Conversational
Character, Authoritative, Assured, Confident
Character, Cool, Laid Back, Chatty
Character, Phone Line, Straight, Formal
Character, Mum, Wife, Girlfriend, Gossip
Character, Conversational, Street
Poem, Slow, Delicate, Gentle, Poetic
Commercial,Confident, Relaxed, Natural
Documentary, Soothing, Relaxing, Informative
Game, New York, Gangster, Drive-by, Stripper
Game, Enchanted, Dramatic, Witch, Princess
Game, Gameshow, Host, Cheesy, Enthusiastic
Commercial, Young, Friendly, Conversational
Game, Teen, Girls, Enthusiastic
Game, Zombie, Horror, Panic, Dark
Game, Countdown, Intense, Directional
Commercial, Natural, Relaxed, Conversational, Regular Girl, Young
Commercial, Upbeat, Natural, Young
Commercial, Bubbly, Cheerful, Upbeat, Girly, Friendly
Commercial, Cool, Upbeat, Vibrant
Commercial, Chatty, Girly
Commercial, Young, Natural, Conversational
Liverpool, North West, Scouse
Commercial, Thick, Stupid, Dizzy
Commercial, Over the top, Upbeat
Idiot Abroad The Bucket List
Promo, Bright, Happy, London, Friendly
Commercial, Chatty, Character, Fun, Humorous
Commercial, Fun, Enthusiastic, Sexy
Liverpool, North West, Scouse
Commercial, Street, Young, Student
Commercial, Poem, Young, Acting, Natural
Commercial, Music, Young, Cool
Character, Street, Cool, Youth

Documentary

Promos

Commercials