The link has been emailed to people on your list.
You can close this window by clicking "ok" below. From there, you can continue to view this artist, or leave the page.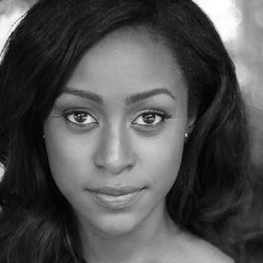 Cool, Fresh with natural charm
About Simona
Simona was cast as Louise in the Netflix Psychological thriller 'Behind Her Eyes' not to mention Rachel in Little Drummer Girl and Roz in Guilt.
Simona will be gracing our screens soon with new projects currently in production.
Simona's Credits
I AM
Behind Her Eyes
Guilt
The Night Manager
Kiss Me First
HIM
Murdered By My Boyfriend
The Casual Vacancy

Your filters will appear in here. To remove a filter, click the 'x'
Smooth, Commercial, Upbeat, Cool
RP ('Received Pronunciation')
Cool, Contemporary, Caribbean
Documentary, Contemporary, Dramatic, Warm, Emotional
RP ('Received Pronunciation')
RP ('Received Pronunciation')
Smooth, Commercial, Silky
RP ('Received Pronunciation')
RP ('Received Pronunciation')
Cool, Contemporary, Fun, Young
RP ('Received Pronunciation')
Life in Solitary - Documentary
RP ('Received Pronunciation')
Emotional, Supportive, Caring, Cancer
RP ('Received Pronunciation')
Promo, Commercial, Upbeat
RP ('Received Pronunciation')
Caribbean, Commercial, Upbeat
Royal Caribbean (Caribbean)
Cool, Contemporary, Fun, Caribbean
Cool, Contemporary, Young
RP ('Received Pronunciation')
Young, Fun, Warm, Excited
RP ('Received Pronunciation')