The link has been emailed to people on your list.
You can close this window by clicking "ok" below. From there, you can continue to view this artist, or leave the page.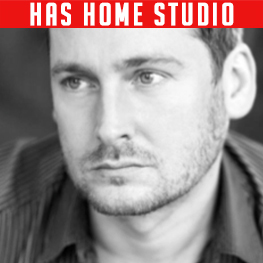 Stunningly Warm, Rich, Depth, a Very Classy Voice
About Simon
Simon's wealth of experience means his versatility is excellent, his naturally straight accent can be pushed to Northern or London.
Simon's Credits
Eat Local
Welcome to the Punch
The Cell
King of Beasts
Mr Sandwiches (Writer)

Your filters will appear in here. To remove a filter, click the 'x'
Showreel, Commercial, Cool, Gravitas, Upbeat
Northern, RP ('Received Pronunciation'), Straight
Promo, Movie, Trailer, Epic, Dramatic, Gravitas
Showreel, Bright, Cool, Smooth
Showreel, Smooth, Cool, Gravitas
Documentary, Showreel, Narration, Authoritative, Cool
Animation, Cartoon, Characters, Kids, Game
Northern, RP ('Received Pronunciation'), Straight
Commercial, Everyman, Smooth, Gravitas
Commercial, Everyman, Enthusiastic, Upbeat
Commercial, Cool, Deep, London
Commercial, London, Everyman, Younger
Commercial, London, Everyman, Old
Commercial, London, Cool, Lad
Promo, Smooth, Warm, Deep
Promo, Smooth, Gravitas, Heartfelt
Commercial, Cool, Deep, Dramatic
Commercial, Low, Gravitas, Smooth
Commercial, Low, Gravitas, Smooth
Commercial, Deep, Smooth, Cool
Commercial, Light, Bright, Cool
Commercial, Warm, Friendly, Smooth
Commercial, Warm, Friendly, Smooth