The link has been emailed to people on your list.
You can close this window by clicking "ok" below. From there, you can continue to view this artist, or leave the page.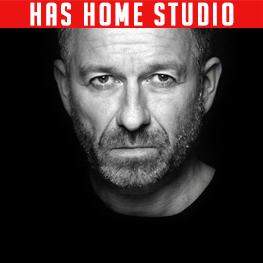 About Sean
Sean plays Alfred in the hit series Gotham and is the voice of Master Chef: The Professionals.
Sean has voiced various characters in popular games series including FABLE, KILLZONE and WARHAMMER.
Sean's Credits
Gotham
Masterchef: The Professionals
Dog Soldiers
Equilibium
Mutant Chronicles
I.D.
Your filters will appear in here. To remove a filter, click the 'x'
Commercial, Friendly, Uplifting, Cheerful
Commercial, Shouting, Comedy, Posh
RP ('Received Pronunciation')
Game, Commander, Authoratative, Strong, Deep
Loreal Renewal Lash Serum
Commercial, Husky, Gravelly, Rich
Commercial, Cinematic, Deep, Gravelly
Documentary, Intriguing, Husky, Energetic
Dive To The Bottom Of The Sea
Documentary, Gravelly, Cool
Commercial, Gravitas, Husky, Deep
Promo, Husky, Cool, Edgy, Dramatic, Guttural
Commercial, Deep, Informative
Commercial, Husky, Guttural, Raspy
Audio Book, Narrative, Storytelling, Engaging
Audio Book, Narrative, Storytelling, Engaging
Commercial, Informative, Gravelly, Smooth
Commercial, Upbeat, Friendly, Chatty, Conversational
Commercial, Shouting, Deep, Gravelly
Commercial, Warm, Friendly
Commercial, Deep, Cool, Engaging
Commercial, Deep, Sexy, Intimate, Smooth, Authoritative
Commercial, Cool, Deep, Gravelly, Sexy, Authoritative
Documentary, Narration, Deep
Documentary, Deep, Gravitas
Documentary, Narration, Deep, Gravelly
Game, Soldier, Gruff, Intense, Husky
Commercial, Gravelly, Informative
Killzone Extended version
Game, Soldier, Gruff, Intense
Fable - The Commandant - Monta
Game, Commander, Authoratative, Strong, Deep
Commercial, Deep, Sexy, Warm, Soft, Authoritative
Promo, Chatty, Upbeat, Laddish, London
Game, Gravelly, Husky, Cool, Soldier
Documentary, Husky, Dramatic, Gravitas
RP ('Received Pronunciation'), Straight
Documentary, Narration, Deep, Gravitas

Commercials

Promos

Documentary

Games

Acting