The link has been emailed to people on your list.
You can close this window by clicking "ok" below. From there, you can continue to view this artist, or leave the page.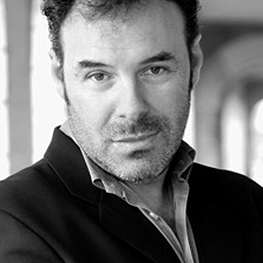 Deep, Soft, Smooth & Reassuring. 35-50
About Sean
Does a great Michael Caine Impression! You may recognise Sean from the television series 'The Case', in which he played 'Mark Metzler' or as 'Ben' in the series 'Ellington'.
Sean's Credits
Sean has just completed 3 years touring with RSC in London, New York & China.
Your filters will appear in here. To remove a filter, click the 'x'
Britain's Deadliest Lovers
Documentary, Soft, Sincere, Assured
RP ('Received Pronunciation')
Commercial, Smooth, Gravitas, Warm
RP ('Received Pronunciation')
Commercial, Warm, Natural, Friendly
RP ('Received Pronunciation')
Commercial, Friendly, Light, Smooth
RP ('Received Pronunciation')
Documentary, Flat, Informative, Serious
RP ('Received Pronunciation')
Comercial, Relaxed, Friendly, Midrange
Commercial, Soft, Deep, Conversational
Game, Colonel, Army, Authoritative, Instructive
RP ('Received Pronunciation')
Game, Soldier, Worried, Dying, Panicked
Liverpool, North West, Scouse
Commercial, Friendly, Midrange, Upbeat
Legal, Speed Read, Smooth
Promo, Bright, Warm, Fun, Friendly
Commercial, Smooth, Cool, Dramatic
Commercial, Comedy, Confident, Assured
Promo, Lad, Hard, Moody, Attitude, Cool
Poem, Smooth, Rhythmic, Soothing, Dramatic
Character, Newsreader, Pathe News, Energetic
Commercial, Deep, Hard, Geezer
Character, Deep, Hard, Cool, Authoritative
John Grisham's The Appeal
Commercial, Serious, Engaging, Deep
Commercial, Smooth, Informative, Cool, Epic
Commercial, Friendly, Matter-of-Fact, Warm
Commercial, Smooth, Sensual, Comforting, Charming
Commercial, Upbeat, Energetic, Hard Sell
Commercial, Deep, Enticing, Soothing, Resonance
RP ('Received Pronunciation'), Straight
Commercial, Informative, Deep, Authoritative, Assured, Reassuring
Documentary, Smooth, Informative, Everyman, Welcoming
RP ('Received Pronunciation'), Straight
Documentary, Informative, Storytelling, Serious
Impression, Smooth, Cool, Relaxed, Charming
Documentary, Informative, Light, Upbeat
Impression, Fast, Nervous, Comedy, Quirky
Impression, Nasal, Leering, Posh
RP ('Received Pronunciation')
Impression, Comedy, Charming, Cheerful
Impression, Croaky, Guttural, Drawl
Corporate, Rich, Relaxing, Narrative
Commercial, Resonance, Gravitas, Guttural, Rich
Game, Batman Impressions, Caller, Cockney, Wacky, Horse Racing
London, Southern Irish, Straight
Game, Gangster, Deep, Gruff, High Pitched
Game, Gameshow Host, Cheesy, Upbeat, Loud, Wacky
RP ('Received Pronunciation')
Game, Detective, Slow, Inquisitive
Game, Soldier, Angry, Aggressive, Authoritative
Game, Guard, Wizard, Gruff, Dumb

Documentary

Commercials

Promos

Acting

Corporate