The link has been emailed to people on your list.
You can close this window by clicking "ok" below. From there, you can continue to view this artist, or leave the page.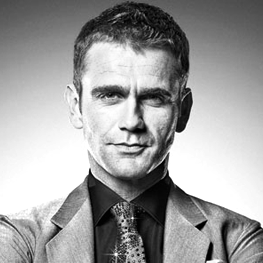 Young, Bright, Punchy with a Cool London Edge. 25-40
About Scott
Scott got to the Semi-Finals of Strictly Come Dancing in 2010. Scott has starred in a number of classic British television series, you may recognise him as 'DCI Phil Hunter' in 'The Bill'.
Scott's Credits
EastEnders
The Bill
GTA2 (Video Game)
Peak Practice
The Bombmaker
Lock Stock (TV Series)
Smack the Pony
Your filters will appear in here. To remove a filter, click the 'x'
English, London, RP ('Received Pronunciation'), Straight
Documentary, Cool, Smooth, Lad, Straight
Commercial, Warm, Friendly, Natural
Commercial, Smooth, Warm, Genuine, Trustworthy
Commercial, Serious, Genuine, Natural, Conversational
Commercial, Cool, Moody, Smooth, Dramatic
Commercial, Relaxed, Natural, Classy
London, RP ('Received Pronunciation')
Commercial, Cool, Moody, Soft, Dramatic
Commercial, Comedy, Conversational, Hushed, Fun
RP ('Received Pronunciation')
Commercial, Conversational, Worried, Scared, Comedy
Commercial, Bright, Fun, Conversational
Character, Hard, Strong, Stern, Authoritative, Soldier
Character, Hard, Strong, Stern, Authoritative, Soldier
Character, Soldier, Hard, Strong, Stern, Authoritative
Commercial, Upbeat, Cool, Lad, Confident
Commercial, DJ, Upbeat, Edgy, Cockney
Commercial, Cool, Upbeat, Smooth
Promo, Upbeat, Encouraging, Cool
Movie, Promo, Film, Trailer, Cockney, Upbeat, Geezer, Rough Diamond, Builder, Cabbie
Commercial, Cool, Conversational, Husky, Breathy, Regular Guy
Commercial, Cool, Resonance, Moody, Edgy, Attitude
Commercial, Warm, Soothing, Reassuring

Promos

Commercials