The link has been emailed to people on your list.
You can close this window by clicking "ok" below. From there, you can continue to view this artist, or leave the page.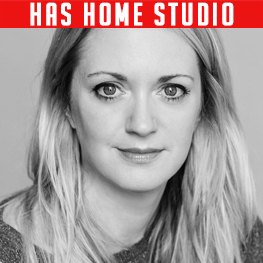 Young Natural Northern Actress. Subtly Sexy
About Sarah
Sarah grew up in Manchester. You may recognise her as Paula from Ben Wheatley's new feature 'Happy New Year, Colin Burstead' (currently being streamed on bbciplayer) or as Simmons in 'Armchair Detectives'.
Sarah's Credits
Happy New Year, Colin Burstead
Armchair Detectives
Hard Sun
Benidorm
A Civil Arrrangement
Hollyoaks
Your filters will appear in here. To remove a filter, click the 'x'
Showreel, Commercial, Smooth, Light, Friendly
Manchester, Northern, Straight
Manchester, Northern, Straight
Commercial, Natural, Chatty
Commercial, Clear, Confident, Cool
Commercial, Natural, Informative, Honest
Commercial, Warm, Sympathetic, Relaxed
Commercial, Miserable, Flat
Commercial, Bright, Trusting, Conversational
Commercial, Smooth, Informative
Liverpool, North West, Scouse
Commercial, Young, Straight
Commercial, Adrenaline Building, Sexy
Commercial, Smooth, Friendly
Liverpool, North West, Scouse
Promo, Fun, Young, Upbeat
Promo, Young, Fresh, Upbeat
Commercial, Upbeat, Exciting, Confident, Friendly, Happy

Promos

Commercials

Acting

Animations