The link has been emailed to people on your list.
You can close this window by clicking "ok" below. From there, you can continue to view this artist, or leave the page.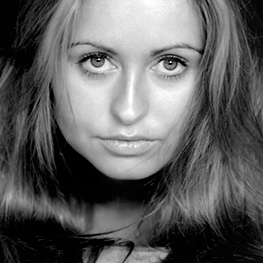 Young Bubbly and Versatile with Accents. 20 - 30
About Sarah
Sarah grew up in Southport, Mereseyside. You may recognise Sarah as 'Shannon Lawson' from the television series 'Footballers' Wives'.
Sarah's Credits
Stag Night
The Kid
Caught in the Act
The Royal
Footballers Wives
Your filters will appear in here. To remove a filter, click the 'x'
Showreel, Commercial, Bright, Upbeat
Liverpool, Scouse, Straight
Young Commercial Showreel
Showreel, Young, Commercial
Comedy & Character Showreel
Character, Various, Humour
American, Essex, Scouse, Welsh, Yorkshire
Game, Acting, Showreel, Character
Documentary, Narrative, Young
Promo, Upbeat, Bright, Presenter
Commercial, Bright, Sell, Cheerful
Commercial, Serious, Dark, Authoritative
Commercial, Conversational, Bright, Light, Friendly
Commercial, Upbeat, Young, Enthusiastic, Cool
Poem, Soft, Warm, Soothing, Relaxing, Dreamy
Commercial, Warm, Relaxed, Natural
Commercial, Young, Bright, Uplifting
Commercial, Bright, Friendly, Warm
Commercial, Natural, Calm, Reassuring
Commercial, Bright, Fresh, Natural
Poem, Dark, Serious, Conversational
Commercial, Happy, Friendly, Informative
Commercial, Upbeat, Enthusiastic, Informative, Conversational
Commercial, Young, Bright, Excited
Character, Conversational, Cool, Smooth, DJ
Character, Upbeat, Light, Friendly
Game, Passer By, Victom, Scared, Scream
Game, Informative, Bright, Gameshow Assistant
Liverpool, North West, Scouse
Game, Informative, Bright, Gameshow Assistant
Game, Girl, Witch, Creature
RP ('Received Pronunciation'), Straight
Game, Authoritative, Robot
RP ('Received Pronunciation')
Game, Teen, Excited, Enthusiastic, Shopping
RP ('Received Pronunciation')
Game, Soldier, Authoritative
Liverpool, North West, Scouse
Commercial, Friendly, Straight, Young
Commercial, Humorous, Silly, Young
Liverpool, Scouse, Southport
Commercial, Young, Upbeat, Fresh
Commercial, Charity, Serious
Commercial, Upbeat, Young, Energetic

Promos

Commercials

Acting