The link has been emailed to people on your list.
You can close this window by clicking "ok" below. From there, you can continue to view this artist, or leave the page.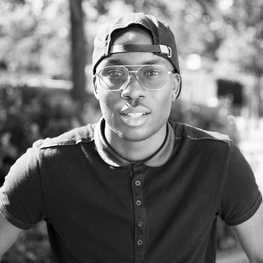 Cool, Young and Educational with Poetic and Rhythmic tones.
About Samuel
Samuel King is a Young Host and Spoken Word Artist from North London who has hosted and performed at various shows and venues across London and the UK.
Samuel's Credits
TEDx Speaker

Your filters will appear in here. To remove a filter, click the 'x'
Showreel, Bright, Natural, Smooth
Commercial, Upbeat, Energy, Light
Commercial, Natural, Light, Conversational
Commercial, Cool, Smooth, Contemporary
Commercial, Cool, Upbeat, Sexy
Promo, Energy, Upbeat, Cool
Poem, Rythmic, Rapping, Bold
Poem, Conversational, Cool, Relaxed, Inspirational
Poem, Conversational, Cool, Relaxed, Rhythmic
Far From the Violent Type
Poem, Rythmic, Rapping, Calm, Gritty
Poem, Conversational, Cool, Relaxed, Rhythmic
Poem, Rythmic, Rapping, Calm
Poem, Rythmic, Rapping, Calm