The link has been emailed to people on your list.
You can close this window by clicking "ok" below. From there, you can continue to view this artist, or leave the page.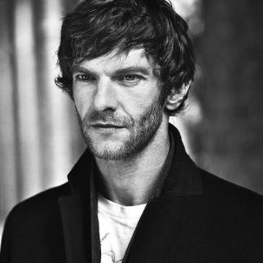 Excellent Natural Range of Light and Shade in his voice. Mid Range, Husky, Deep and Bright. 20-40
About Sam
Sam was born in London. You may recognise Sam from 'The Raven' in which he plays 'Ivan' or as 'Albert Felwood' in the television series 'Lightfields'.
Sam's Credits
Accused
The Raven
Eternal Law
Lewis
Shameless
Your filters will appear in here. To remove a filter, click the 'x'
RP ('Received Pronunciation'), Straight
Showreel, Commercial, Northern
Documentary, Narrative, Showreel
Character Comedy Showreel
Character, Comedy, Showreel
RP ('Received Pronunciation'), Scottish, Straight
Comedy, Smooth, Light, Confident
Audio Book, Cool, Gruff, Husky, Edgy
Commercial, Husky, Cool, Rasping, Dramatic, Enticing
Commercial, Husky, Gruff, Gravelly, Sinister, Serious, Character
Commercial, Sincere, Informative, Regional
Commercial, Everyman, Regional, Assured
Commercial, Cool, Husky, Confident, Authoritative
Character, Comedy, Gruff, Deep, Guttural
Commercial, Serious, Dramatic, Deep
Commercial, Husky, Guttural, Deep
Commercial, Husky, Mid Range, Cool
Commercial, Smooth, Genuine, Soft
Commercial, Rich, Gravitas, Soothing
Commercial, Friendly, Relaxed, Smooth
RP ('Received Pronunciation')
Commercial, Smooth, Calm, Warm, Relaxed
Commercial, Bright, Light, Informative
Documentary, Husky, Drama, Cool
Documentary, Edgy, Mid Range, Smooth, Husky
Corporate, Enticing, Intriguing, Genuine

Commercials

Corporate