The link has been emailed to people on your list.
You can close this window by clicking "ok" below. From there, you can continue to view this artist, or leave the page.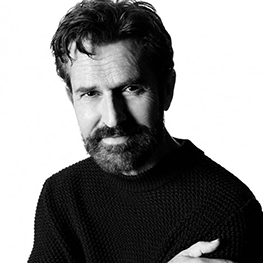 Instantly Recognisable, Natural Warmth with an Honest Tone, RP 35 - 45
About Rupert
As a top Hollywood actor Rupert is comfortable with any style you throw at him.
Rupert's Credits
The Happy Prince
The Name of The Rose
Black Mirror
Stardust
Shrek
The Chronicles of Narnia
My Best Friend's Wedding
Your filters will appear in here. To remove a filter, click the 'x'
RP ('Received Pronunciation')
Documentary, Smooth, Narration, Intelligant, Charming
RP ('Received Pronunciation')
Commercial, Character, Cat, Comedy, Soft, Whisper
RP ('Received Pronunciation')
Commercial, Comedy, Character, Cat, Husky, Smooth, Sexy
RP ('Received Pronunciation')
Commercial, Bright, Upbeat, Engaging
RP ('Received Pronunciation')
Commercial, Conversational, Relaxed, Natural
RP ('Received Pronunciation')
Commercial, Engaging, Informative, Reassuring, Warm
RP ('Received Pronunciation')
Commercial, Gravitas, Cool, Dramatic, Authoritative
RP ('Received Pronunciation')
Commercial, Gravitas, Husky, Serious, Bright
RP ('Received Pronunciation')
Commercial, Humour, Funny, Well Spoken
RP ('Received Pronunciation')
Commercial, Straight, Husky, Warm
RP ('Received Pronunciation')
Commercial, Narrative, Gravitas, Dramatic, Enticing
RP ('Received Pronunciation')
Commercial, Reasonant, Informative, Deep
RP ('Received Pronunciation')
Commercial, Warm, Smooth, Reassuring
RP ('Received Pronunciation')
Narration, Conversational, Character, Natural, Animation
RP ('Received Pronunciation')
Promo, Grand, Thoughtful, Soothing, Melancholy, Powerful
RP ('Received Pronunciation')
Commercials

Animations