The link has been emailed to people on your list.
You can close this window by clicking "ok" below. From there, you can continue to view this artist, or leave the page.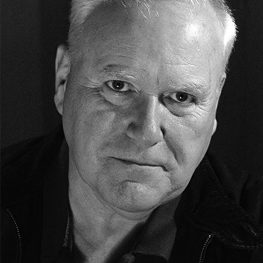 Scottish, Rich, Gravelly and Deep
About Ron
Ron is an experinced actor, writer and voiceover with great rich tones, from warm and friendly to husky and gutteral to the bloke in the pub.
Ron's Credits
Ron has worked all over Britain, Ireland and mainland Europe, as well as the United States, Canada, Mexico, India and South Korea. He has appeared in over sixty stage plays, over one hundred and forty film and television pieces, and many radio dramas. Highlights include: Titanic, Tutti Frutti, Game of Thrones, his radio performances as John Rebus and being a founder member of the Flying Pickets a capella singing group.

Your filters will appear in here. To remove a filter, click the 'x'
Showreel, Commercial, Rich, Warm, Deep
Corporate, Poetic, Conversational, Insightful, Friendly
Commercial, Cool, Poetic, Deep, Gravelly
Commercial, Bloke, Everyman, Conversational, Gruff, Deep
Commercial, Warm, Reassuring, Honest, Conversational
Commercial, Authoritative, Serious, Powerful, Bold
Audio Book, Warm, Smooth, Informative
Documentary, Dramatic, Authoritative, Engaging
Audio Book, Deep, Rich, Gravelly, Warm
Commercial, Bright, Chatty, Regular Guy, Character
Audio Book, Characters, Scottish, American, Narration, Deep, Gravelly

Corporate