The link has been emailed to people on your list.
You can close this window by clicking "ok" below. From there, you can continue to view this artist, or leave the page.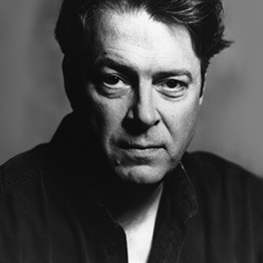 Smooth, Warm, Rich, Dulcet Tones
About Roger
Laurence Olivier 'Best Actor' Award for 'Henry IV'. London Evening Standard's 'Peter Sellers Award for Comedy' for 'Tamara Drew'.
Roger's Credits
Game Of Thrones
A Number - (The Bridge Theatre Prod)
Sarah and Duck (Animation)
The Missing
Endeavour
Tamara Drew
The Thick Of It
V For Vendetta
The Queen
Tetris
Murder In Provence
Your filters will appear in here. To remove a filter, click the 'x'
RP ('Received Pronunciation'), Straight
RP ('Received Pronunciation'), Straight
Documentary - The Rural Dream
Documentary, Narration, Smooth
RP ('Received Pronunciation'), Straight
Narration, Warm, Friendly, Assured
RP ('Received Pronunciation')
Audio Book, Narrative, Articulate, Engaging
RP ('Received Pronunciation'), Straight
Promo, Conversational, Deep, Gravelly
RP ('Received Pronunciation'), Straight
Commercial, Friendly, Informative, Smooth
Commercial, Friendly, Kind, Genuine
RP ('Received Pronunciation'), Straight
Commercial, Informative, Authoritative, Trustworthy
RP ('Received Pronunciation'), Straight
Commercial, Friendly, Warm
RP ('Received Pronunciation'), Straight
Documentary, Smooth, Informative, Rich, Gravitas
RP ('Received Pronunciation'), Straight
Commercial, Newsreader, Reporter, Character, Charming
RP ('Received Pronunciation')
Commercial, Mature, Smooth, Deep, Rich
RP ('Received Pronunciation'), Straight
Commercial, Clear, Smooth, Informative, Friendly
RP ('Received Pronunciation'), Straight
Documentary, Authoritative, Dramatic, Serious
RP ('Received Pronunciation'), Straight
Commercial, Gravitas, Warm, Honest, Trustworthy
Commercial, Monologue, Worried, Nervous, Annoyed
Commercial, Rhythmic, Smooth, Relaxed, Friendly, Poem
RP ('Received Pronunciation'), Straight
Commercial, Epic, Funny, Guttural, Resonance
RP ('Received Pronunciation')
Commercial, Dramatic, Deep, Gravelly
RP ('Received Pronunciation')

Commercials

Promos

Acting