The link has been emailed to people on your list.
You can close this window by clicking "ok" below. From there, you can continue to view this artist, or leave the page.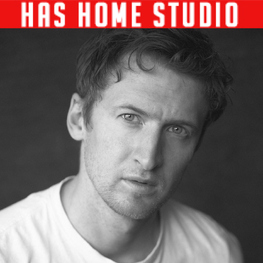 A young, fresh and smooth voiceover. 20-30.
About Robin
An intelligent and confident young man. Known for his acting in Cloud Atlas and Fracture. Takes direction seriously and endeavours to give his full commitment to your voice-over needs.
Robin's Credits
Mindhorn
Home
Cloud Atlas
Apple Tree Yard
Love Bite
Fracture
Your filters will appear in here. To remove a filter, click the 'x'
Showreel, Bright, Upbeat, Friendly, Smooth
Showreel, Games, Character, Animation
American, Northern, RP ('Received Pronunciation'), Scottish
Commercial, Boyfriend, Character, Regular Guy
Promo, Upbeat, Energetic, Young
Promo, Energetic, Upbeat, Exciting
Promo, Genuine, Heartfelt, Serious
Poem, Grand, Conversational, Poetic, Inspirational
Commercial, Conversational, Relaxed, Cool, Everyman
Commercial, Cool, Laidback, Regular Guy, Casual, Familiar
Commercial, Cool, Energetic, Upbeat, Authoritative
Character, Conversational, Comedy, Bright
Liverpool, Northern, Scouse
Character, Smarmy, Regular Guy, Comedy
Northern, RP ('Received Pronunciation')
Commercial, Friendly, Warm, Conversational
Commercial, Dark, Smooth, Serious
Commercial, Bright, Energy, Upbeat
Commercial, Bright, Energy, Upbeat
Poem, Relaxed, Straight, Calm
Promo, Frank, Regular Guy
Commercial, Energy, Upbeat, Edgy
Commercial, Bright, Young, Energy
Commercial, Young, Bright, Friendly
Character, Game, Soldier, Shouting, Robot, Authoritative
American, RP ('Received Pronunciation')
Character, Game, Gruff, Squeaky, Hard, Stupid, Guard, Goblin
Character, Game, Soldier, Authoritative, Stern, Confident
RP ('Received Pronunciation')
Character, Game, Soldier, Conversational, Panic, Nervous
Narrative, Audio Book, Dynamic, Conversational