The link has been emailed to people on your list.
You can close this window by clicking "ok" below. From there, you can continue to view this artist, or leave the page.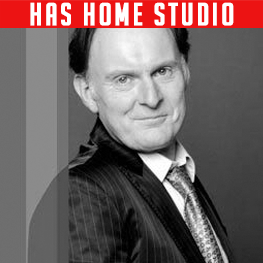 Smooth and Rich. He won't be any Hustle in the Studio!
About Robert
Robert was born in Watford. Robert has starred in several hit British television shows and films including 'Hustle', 'Cold Feet' and 'Curfew'.
Robert's Credits
Strike
Curfew
Cold Feet
Close To The Enemy
Paranoid
Hustle
Spooks
The Aeronauts
Live By Night
Doctor Who
Your filters will appear in here. To remove a filter, click the 'x'
Informative, Smooth, Conversational, Relaxed, Distinctive
Documentary, Comedy, Informative, Smooth
Commercial, Edgy, Cool, Contemporary
RP ('Received Pronunciation'), Straight
Commercial, Warm, Gravitas, Gravelly
Promo, Flat, Cool, Informative
RP ('Received Pronunciation')
Commercial, Smooth, Gravitas, Warm
RP ('Received Pronunciation')
Commercial, Upbeat, Bright, Cool
RP ('Received Pronunciation')
Commercial, Everyday Man, Natural, Conversational
Commercial, Light, Bright, Fresh
RP ('Received Pronunciation')
Commercial, Clear, Soft, Relaxed, Natural
Commercial, Cool, Husky, Guttural, Gravelly
RP ('Received Pronunciation'), Straight
Commercial, Authoritative, Confident, Smooth, Rich, Warm
RP ('Received Pronunciation'), Straight
Sainsburys Home and Electrical
Commercial, Rich, Warm, Reassuring
RP ('Received Pronunciation'), Straight
Endline, Tagline, Fast Read,Legal
Commercial, Comedy, Friendly, Smooth
Commercial, Authoritative, Matter of Fact, Gravelly, Smooth
Commercial, Hard Sell, Hagrid Style, Informative

Commercials

Acting