The link has been emailed to people on your list.
You can close this window by clicking "ok" below. From there, you can continue to view this artist, or leave the page.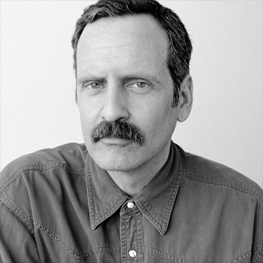 The Classic American Voice. A Vast Array of Characters, East Coast, West Coast, or Anywhere in Between.
About Robert
A veteran of thousands of projects worldwide. From cool & corporate to character & crazy.
Robert's Credits
The City & The City
Guardians of the Galaxy
Snowden
Batman: Arkham Knight
The Head Hunter
LEGO Dimensions
Your filters will appear in here. To remove a filter, click the 'x'
Upbeat Commercial Showreel
Promo, Movie, Film, Trailer, Showreel
Authoritative, Promo, Upbeat, Intense
RP ('Received Pronunciation')
Commercial, Bright, Light, Conversational
Documentary, Cool, Gutteral, Southern, Cowboy
American, Southern American
Commercial, Warm, Reassuring, Honest, Trustworthy
Comedy, Everyman, Cool, Casual
American, Canadian, RP ('Received Pronunciation')
Comedy, Everyman, Cool, Casual
American, Canadian, RP ('Received Pronunciation')
Straight, Matter of Fact, Conversational, Regular Guy
Commercial, Character, American, Conversational, Strong
American, American Midwest, Canadian, Various
Posh, Comedy, Newsreader, Pathe
Pathe, RP ('Received Pronunciation')
1950's, Nasal, Authoritative, Stern
Commercial, Light, Conversational, Relaxed
Documentary, Cool, Dramatic, Dry
Promo, Conversational, Mid Range, Friendly
Promo, Conversational, Cool, Relaxed
Acting, Cool, Assertive, Gravitas
Commercial, Warm, Upbeat, Reassuring
Commercial, Dry, Cool, Laidback
Impression, Drawl, Cool, Guttural
American, Southern Drawl, Texan
Commercial, Bold, Deep, Gravitas
Commercial, Warm, Friendly, Upbeat
Commercial, South, Deep, Rich
Commercial, Announcer, Brash, Bold, Fun
Documentary, Calm, Soft, Informative
Commercial, American, Confident, Assured
Commercial, Cool, Subdued, Relaxed
Promo, Dry, Poetic, Flat, Cool
Commercial, Rich, Bright, Dry
Impression, Croaky, Throaty, Confident
Commercial, Comedy, Excited, Brash
Commercial, Serious, Empathetic, Cool
Corporate, Bright, Light, Chatty, Natural, Relaxed
Promo, Cool, Dramatic, Enticing
Commercial, Smooth, Cool, Relaxed
Commercial, Bright, Friendly, Inviting, Soothing
Commercial, Quick, Resonance, Friendly
Promo, Soothing, Reassuring, Understanding
Documentary, Conversational, Inspiring, Grand, Epic
RP ('Received Pronunciation')
Documentary, Dry, Comedy, Funny, Dramatic, Narration
Corporate, Narrative, Relaxed, Conversational
Character, Mobster, Conversational, Authoritative, Confident, Smooth
American, Italian, New York
Promo, Singing, Rhyming, Comedy
Commercial, Slow, Laidback, Moody, Subdued, Gravitas
Commercial, Soothing, Reassuring, Homely
Animation, Relaxed, Conversational, Dude, Cool, Comedy
Commercial, Movie, Cheesy, Comedy, Light
Commercial, Cool, Deep, Causal, Friendly
Parks and Recreation BBC Four
Promo, Bright, Fun, Light
Character, Excited, High Pitched, Enthusiastic, Commentator
Impression, Slow, Intense, Dramatic
Impression, Ready to Rumble, Loud, Boxing Ring Announcer
Promo, Cool, Slow, Spanish, Drawl, Guttural
Commercial, Character, Dog, Conversational, Comedy
Promo, Friendly, Gravitas, Bright
Promo, Dramatic, Smooth, Engaging
Game, B Movie, Cheesy, Dramatic, Fun
Promo, Deep, Gravelly, Resonance
Commercial, Dry, Instructional, Conversational
Character, Upbeat, Lively, Bright
Promo, Cool, Edgy, Attitude
Commercial, Guttural, Slow, Rich, Relaxing, Soothing
Commercial, Slow, Gravitas, Guttural
Promo, Dramatic, Cool, Engaging
Character, Detective, Moody, Slow
Commercial, Authoritative, Strong, Conversational, Cool
Animation, Cool, Laidback, Comedy
Promo, Comedy, Dramatic, Epic
Promo, Laidback, Cool, Enticing, Moody
Commercial, Slow, Relaxed, Resonance, Deep
Commercial, Slow, Cool, Moody, Matter of Fact, Assured
Corporate, Engaging, Informative, Epic, Charming
Commercial, Deep, Gameshow Host, Cheesy, Friendly
Commercial, Slow, Dramatic, Eery
Commercial, Cool, Edgy, Attitude
Documentary, Smooth, Soft, Engaging
Commercial, Friendly, Familiar, Charming
Promo, Slow, Assured, Dramatic, Epic, Throaty, Strained
Character, Upbeat, Conversational, Excited
Commercial, Comedy, Soft, Smooth, Dry
Commercial, Cool, Smooth, Relaxed, Moody
Promo, Light, Bright, Friendly
Commercial, Conversational, Laidback, Regular Guy

Animations

Documentary

Promos

Commercials

Comedy

Corporate

Games

Acting