The link has been emailed to people on your list.
You can close this window by clicking "ok" below. From there, you can continue to view this artist, or leave the page.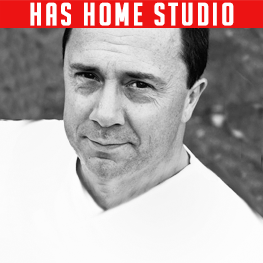 Friendly with a Slight Northern Lilt. A Voice you can Trust
About Rob
Robbie Jarvis has acted on the stage and the screen. You may recognise Robbie from the television series 'Hustle' in which he played 'Eddie' or as 'DCI North' in 'Southcliffe'.
Rob's Credits
David Brent: Life On The Road
Get A New Life - Series Narrator
Emergency Helicopter Medics - Series Narrator
Grime and Punishment - Series Narrator
Highway Through Hell - Series Narrator
Hustle
Luther
Sanditon
Save Me
Anne
Emmerdale
Your filters will appear in here. To remove a filter, click the 'x'
Liverpool, Northern, Straight
Commercial, Showreel, Cool
Narration, Natural, Smooth, Light
Commercial, Warm, Friendly, Assured
Commercial, Bright, Friendly, Conversational
Commercial, Rhythmic, Poetic, Soft
Character, Doting, Brooding, Warm, Conversational, Dad
Commercial, Laidback, Informative, Smooth
Documentary, Lively, Everyman, Excited
Commercial, Natural, Relaxed, Warm, Reassuring
Character, Conversational, Natural, Relaxed
Promo, Dramatic, Intense, Cool
Commercial, Warm, Reassuring, Smooth, Rich
Commercial, Upbeat, Happy, Enthusiastic
Commercial, Warm, Soft, Honest, Genuine, Reassuring
Commercial, Moody, Cool, Dramatic, Intense
Commercial, Cool, Straight, Smooth
Commercial, Conversational, Familiar, Relaxed, Natural
Commercial, Fast, Bright, Relaxed, Natural
Commercial, Cool, Moody, Epic, Dramatic
Commercial, Warm, Smooth, Rich
Commercial, Serious, Intense, Engaging
Commercial, Smooth, Informative, Friendly
Commercial, Endline, Mellow, Smooth, Soft
Commercial, Upbeat, Energetic, Hard Sell
Liverpool, North West, Scouse
Commercial, Smooth, Midrange, Sexy, Soft
Ident, Smooth, Soft, Relaxed
Documentary, Narration, Informative, Upbeat, Midrange
Documentary, Attitude, Hard, Informative, Cool
Promo, Cool, Enthusiastic, Authoritative
Liverpool, North West, Scouse
Promo, Cool, Smooth, Informative
Liverpool, North West, Scouse
Documentary, Upbeat, Friendly
Psychic Sally on the Road
Documentary, Friendly, Informative, Upbeat
Commercial, Conversational, Regular Guy, Natural, Casual

Commercials

Acting

Documentary

Promos