The link has been emailed to people on your list.
You can close this window by clicking "ok" below. From there, you can continue to view this artist, or leave the page.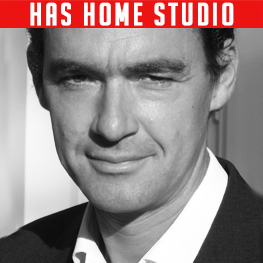 Smooth, Rich, Friendly and Warm. 40+
About Richard
Richard narrated 'Between Life and Death', winner of the 2011 BAFTA for Best Documentary. You may also recognise Richard as 'Colonel Lessard' from the television series 'Spies of Warsaw'.
Richard's Credits
The Bank Job
Silent Whitness
White House Farm
Page Eight
The Shadowline
White Heat
Pennyworth
Endevour
Jumpy - 'Royal Court'
Your filters will appear in here. To remove a filter, click the 'x'
RP ('Received Pronunciation'), Straight
Game, Showreel, Character, Acting
Commercial, Smooth, Warm, Assured
Commercial, Warm, Friendly, Assured
Commercial, Gravitas, Deep, Cool
RP ('Received Pronunciation'), Straight
Commercial, Upbeat, Bright, Energy
RP ('Received Pronunciation'), Straight
Commercial, Energy, Straight, Cool
RP ('Received Pronunciation'), Straight
Commercial, Concerned, Serious, Direct, Warm
RP ('Received Pronunciation'), Straight
Commercial, Friendly, Engaging, Endline
RP ('Received Pronunciation'), Straight
Commercial, Fast Read, Informative
Commercial, Posh, Twit, Comedy
Commercial, Powerful, Intense, Strong
RP ('Received Pronunciation')
Cheltenham and Gloucester
Commercial, Smooth, Authoratative
RP ('Received Pronunciation'), Straight
Commercial, Smooth, Cool, Relaxed
RP ('Received Pronunciation'), Straight
Commercial, Strong, Informative, Fast Read
Commercial, Strong, Powerful, Informative, Excited
Game, Horse Racing, Game Caller, Batman Impressions
Game, Gameshow Host, Cheesy, Brash, Cheeky
RP ('Received Pronunciation')
Game, Detective, Inquisitive, Exploring
Game, Soldier, Excited, Frustrated, Authoritative
Game, Guard, Wizard, Gruff, Dumb
Game, Colonel, Authoritative, Stern, Calm
RP ('Received Pronunciation')
Game, Instructive, Worried, Authoritative
Character, Newreporter, Wartime, Comedy, Pathe
Character, Conversational, Comedy, Resonance
Commercial, West Country, Character
Native to Taunton, Somerset, West Country
Documentary, Informative, Serious, Engaging
Documentary, Warm, Natural, Narration
RP ('Received Pronunciation'), Straight
Corporate, Clear, Articulate, Engaging
RP ('Received Pronunciation')
Documentary, Gravitas, Narration, Serious, Powerful
RP ('Received Pronunciation')
Promo, Cool, Natural, Deep, Indie
Promo, Serious, Deep, Engaging
RP ('Received Pronunciation')
Documentary, Dramatic, Intense, Informative
RP ('Received Pronunciation')
Corporate, Engaging, Informative
Documentary, Engaging, Informative, Dramatic
Commercials

Acting

Documentary

Promos