The link has been emailed to people on your list.
You can close this window by clicking "ok" below. From there, you can continue to view this artist, or leave the page.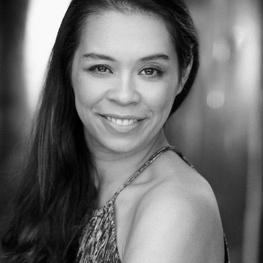 Smooth, Cool American with Comedic Twists. 20 - 40
About Ria
Ria is a well-established comedian, actor and voice-over artist with a comprehensive range, from energetic, witty and upbeat to warm, silky and soothing. Host of Amazon's groundbreaking reality show Lovestruck High, and guest co-host of Pointless on BBC1.
Ria's Credits
Live at The Apollo
Have I Got News for You
QI
Mock the Week
Late Night Mash
Celebrity Mastermind
University Challenge
Co-host of Richard Hammond's Brain Reaction
Your filters will appear in here. To remove a filter, click the 'x'
Commercial, Versatile, Natural
Comedy, Confident, Character, Versatile
Commercial, Young, Conversational, Friendly
Documentary, Dramatic, Powerful, Serious
Singing, Upbeat, Light, Jingles
An Open Letter to the Alabama Senate
Singing, Upbeat, Light, Jingles
Commercial, Young, Cool, Upbeat, Versatile
Commercial, Young, Excited
Commercial, Young, Cool, Natural
Commercial, Bright, Light, Warm
Commercial, Funny, Impressions
Commercial, Comedic, Funny, Excited
Commercial, Conversational, Bright
Commercial, Bright, Upbeat, Conversational
Commercial, Smooth, Warm, Inviting
Singing, Comedy, Young, Relaxed
Game, Young, Conversational, Upbeat, Friendly
Game, Gremlin, Creature, Old Lady, Witch, Character
American, RP ('Received Pronunciation')
Documentary, Engaging, Bright, Natural
Commercial, Smooth, Cool, Soothing
Commercial, Light, Fresh, Conversational
Audio Book, Soft, Relaxed, Gentle, Soothing

Commercials