The link has been emailed to people on your list.
You can close this window by clicking "ok" below. From there, you can continue to view this artist, or leave the page.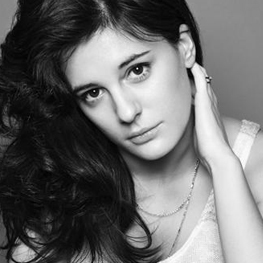 A bright, fresh and captivating voice. 20-30.
About Phoebe
Phoebe trained at the Royal Academy of Dramatic Art in 2010. She went on to star in As You Like It at the Rose Theatre and The Woman In Black 2.
Phoebe 's Credits
Life In Squares
The Woman In Black 2
A Poet In New York
As You Like It
Eye in the Sky
The Great
Your filters will appear in here. To remove a filter, click the 'x'
warm, smooth, aspirational
RP ('Received Pronunciation')
Commercial, Friendly, Young, Bright, Regular Girl
Commercial, Soft, Reassuring, Warm
Commercial, Light, Fresh, Young, Upbeat, Girly
Documentary, Engaging, Young, Bright, Friendly, Conversational
Poem, Thoughtful, Honest, Smooth