The link has been emailed to people on your list.
You can close this window by clicking "ok" below. From there, you can continue to view this artist, or leave the page.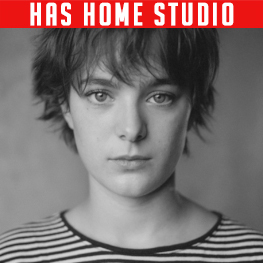 Young, Bright, Honest and Fresh
About Philippine
A wonderful young actress, Philipine has an American Mother which means her American accent is fantastic. She is also fluent in French.
Philippine's Credits
Doctors
Eté 84
Station Eleven

Your filters will appear in here. To remove a filter, click the 'x'
Commercial, Showreel, Natural, Young, Conversational, Cool
RP ('Received Pronunciation')
Commercial Showreel American
Commercial, Cool, Young, Conversational, Energetic, Character
Commercial Showreel French Language
Commercial, Young, Cool, Upbeat
Commercial Showreel French Accent
Commercial, Showreel, Young, Conversational, Smooth
Commercial, Light, Bright, Conversational
Commercial, Slow, Rich, Relaxing, Smooth
RP ('Received Pronunciation'), Straight
Commercial, Upbeat, Young, Cool, Energetic
Commercial, Upbeat, Cool, Young
RP ('Received Pronunciation')
Poem, Slow, Thoughtful, Honest
Commercial, Cool, Young, Laidback, Conversational
Commercial, Upbeat, Cool, Young
Commercial, Young, Conversational, Regular Girl, Fresh
RP ('Received Pronunciation')
Commercial, Energetic, Young, Bright
Commercial, Conversational, Light, Friendly, Girl Next Door
Commercial, Cool, Conversational, Inspirational
Poem, Slow, Thoughful, Honest
Promo, Epic, Inspiring, Cool
Character, Animation, Kid, Young, Conversational, Fun
Character, Teacher, Kid, Young, Excited, Measured, Friendly, Animation
Character, Animation, Princess, Witch, Goblin, Old Lady
American, RP ('Received Pronunciation')
Character, Animation, News Reporter, Mayor
American, RP ('Received Pronunciation')
Character, Animation, Authoritative, Strong, Serious, Scared
Character, Animation, Soldier, Authoritative, Strong
American, RP ('Received Pronunciation')
Character, Animation, Teenager, Young, Excited, Californian, Surfer, Cool
Commercial, Slow, Moody, Sultry
Commercial, Slow, Moody, Sultry
Kinder Happy Hippos French
Commercial, Light, Bright, Upbeat, Happy
Commercial, Upbeat, Young, Energetic, Fun
Commercial, Slow, Young, Conversational