The link has been emailed to people on your list.
You can close this window by clicking "ok" below. From there, you can continue to view this artist, or leave the page.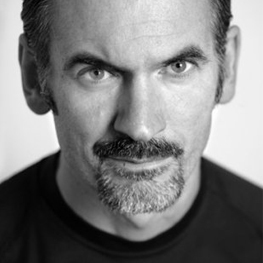 Everyman, Natural Warmth and Gravitas with Great Comic Timing. 40 - 55
About Paul
Paul is a Tony Award nominated actor who has the wonderful ability to switch between comedy and serious drama to get the most out of any role.
Paul's Credits
ART
Wolf Hall
The Game
Friday Night Dinner
Vera
Harry Potter and the Half Blood Prince
Quantum of Solace
Your filters will appear in here. To remove a filter, click the 'x'
London, RP ('Received Pronunciation'), Straight
Commercial, Upbeat, Energy, Cool
Commercial, Natural, Conversational, Gravitas
Commercial, Warm, Friendly, Assured
Commercial, Natural, Friendly, Warm
Documentary, Flat, Informative, Assured
RP ('Received Pronunciation'), Straight
Commercial, Natural, Conversational, Flat
RP ('Received Pronunciation'), Straight
Commercial, Cool, Deep, Gravitas
RP ('Received Pronunciation'), Straight
Commercial, Smooth, Light, Warm
RP ('Received Pronunciation'), Straight
Commercial, Natural, Conversational, Regular Guy, Friendly
RP ('Received Pronunciation')
Commercial, Conversational, Regular Guy, Mid Range, Trustworthy, Honest
Commercial, Genuine, Heartfelt, Sincere, Concerned
RP ('Received Pronunciation')
Commercial, Everyman, Comedy, Character, Chatty
Commercial, Cool, Gravitas, Smooth
RP ('Received Pronunciation')
Commercial, Serious, Heartfelt Sincere, Sympathetic

Acting