The link has been emailed to people on your list.
You can close this window by clicking "ok" below. From there, you can continue to view this artist, or leave the page.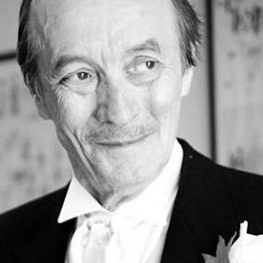 Deep and Rich with Resonance. The Ultimate Voice for Film Trailers.
About Ollie
On screen Ollie invariably "died horribly!" Blown to smithereens, brain sucked out, heart plucked out, and eaten alive by a woman. These days Ollie sticks to voice overs.
Ollie's Credits
Hellraiser
Hellraiser II
Porridge The Movie
Theatre credits include seasons at Glasgow Citizens and Sheffield Crucible and also Fringe productions at The Royal Court, The Bush and The Old Red Lion
Your filters will appear in here. To remove a filter, click the 'x'
Deep, Smooth, Intense, Promo, Movie
RP ('Received Pronunciation'), Straight
Deep, Smooth, Intense, Promo, Movie
Animation and Character Showreel
Character, Animation, Showreel
RP ('Received Pronunciation'), Straight, Transylvanian
Promo, Deep, Cool, Gravitas
RP ('Received Pronunciation'), Straight
RP ('Received Pronunciation')
Character, High Pitched, Squeaky, Excited
Commercial, Deep, Guttural, Dramatic
RP ('Received Pronunciation')
Commercial, Husky, Deep, Guttural
RP ('Received Pronunciation')
Commercial, Gravelly, Guttural, Husky, Deep, Friendly
RP ('Received Pronunciation')
Character, Vampire, Butler, Squeaky, Wacky, Deep, Sinister
Eastern European, Transylvanian
Character, Deep, Husky, Suave, Confident, Detective
Character, Manic, High Pitched, Energetic, Fun, Pilot
RP ('Received Pronunciation')
Character, Warm, Conversational, Trustworthy, Grandad
RP ('Received Pronunciation')
Promo, Deep, Gravelly, Gravitas, Guttural
Promo, Slow, Husky, Relaxed, Dramatic
RP ('Received Pronunciation'), Straight
Audio Book, Narration, Character, Fun
Commercial, Gravelly, Soft, Slow, Smooth
Commercial, Cool, Attitude, Deep
Promo, Husky, Spooky, Horror, Raspy, Deep, Guttural
RP ('Received Pronunciation')
Commercial, Deep, Gravelly, Computer
Promo, Demonic, Evil, Intense
Commercial, Fast, Evil, Horror
Commercial, Informative, Fun
Documentary, Informative, Light, Engaging
Documentary, Engaging, Intense, Dramatic
Documentary, Serious, News, Informative, Dramatic
Promo, Bright, Upbeat, Deep
Channel 1049 British Invasion
Promo, Movie, Deep, Dramatic
Promo, Scary, Horror, Halloween
Documentary, Dramatic, Gruff, Husky, Serious
RP ('Received Pronunciation')
Commercial, Chirpy, Husky, Bright, Conversational
RP ('Received Pronunciation')
Commercial, Grandad, Story, Conversational, Sweet, Character
RP ('Received Pronunciation')
Commercial, Cool, Natural, Engaging
RP ('Received Pronunciation')
Promo, Husky, Gravitas, Gruff
RP ('Received Pronunciation'), Straight

Promos

Commercials

Acting