The link has been emailed to people on your list.
You can close this window by clicking "ok" below. From there, you can continue to view this artist, or leave the page.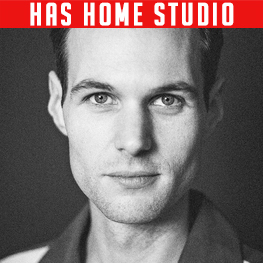 Fresh, Energetic and Versatile. Fantastic at Characters & Accents incl. American and Northern
About Oliver
Oliver produces and fronts his own large scale theatre show charting the rise of 1950's Rock and Roll music.
Oliver's Credits
National Theatre's One Man Two Guvnors
The Beaux Stratagem
The Buddy Holly Story
Million Dollar Quartet
Your filters will appear in here. To remove a filter, click the 'x'
Showreel, Commercial, Cool, Warm, Smooth, Light
Accent, Character, Showreel, Comedy
Brummie, Cornish, Geordie, Northern, Posh, Scottish, Welsh
International Accents Showreel
Accents, Showreel, Comedy
French, German, Italian, Russian, South African, Southern, Spanish
Singing, Commercial, Pop, Kids, Acoustic
Documentary, clear, Articulate, Educational
It Doesn't Matter Anymore
Poem, Soft, Smooth, Natural
Commercial, Warm, Friendly, Light
Commercial, Hard sell, Upbeat, Big
Commercial, Everyman, Dramatic, Insincere
Commercial, Smooth, Natural, Light
Commercial, Upbeat, Energy, Energy
Commercial, Big, Bold, Epic
Commercial, Cool, Edgy, Smooth
Commercial, London, Cool, Everyman
Singing, Impression, Elvis, Rock n Roll
Commercial, Upbeat, Bright, Light
Commercial, Bright, Cheerful, Young, Straight, Conversational
Promo, Energy, Pumping, Bright
Commercial, Mid Range, Honest, Friendly
Commercial, Cool, Engaging, Enticing
Boulevard Of Broken Dreams
Singing, Commercial, Pop, Rock
Commercial, Young, Smooth, Cool
Commercial, Smooth, Confident, Cool
Commercial, Upbeat, Chatty
Commercial, Young, Teenager, Chatty
Commercial, Confident, Energetic, Upbeat
Commercial, Serious, Earnest, Mellow
Commercial, Upbeat, Energetic
Commercial, Characters, Endline, Conversational
Promo, Confident, HardSell