The link has been emailed to people on your list.
You can close this window by clicking "ok" below. From there, you can continue to view this artist, or leave the page.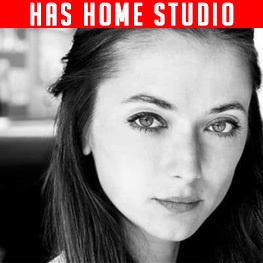 Cool, Husky Tones with International Accent.
About Olga
Olga is trilingual from Birth: English (Standard American), Russian and Ukrainian, with a close 4th Italian.
She can also speak French, German and Thai.
Olga's Credits
Splinter Cell
The Wolfman
Skins
From Russia with Love (Radio Play)
Holby
Eastenders

Your filters will appear in here. To remove a filter, click the 'x'
Commercial Reel (English)
Promo, Commercial, Upbeat
RP ('Received Pronunciation')
contemporary, versatile, confident
dramatic, powerful, acting
Character (Eastern European)
conversational, character, cool
warm, smooth, aspirational