The link has been emailed to people on your list.
You can close this window by clicking "ok" below. From there, you can continue to view this artist, or leave the page.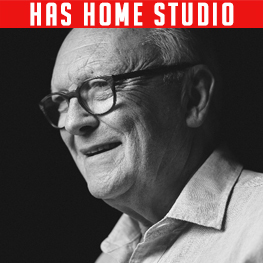 Distinctly Soft and Reassuring. A voice you can depend on.
About Nigel
Nigel has 'Radio Times' and 'Sony' awards for radio performances. He was also the voice of Walter in the short animated film 'Head Over Heels' which was nominated for an Oscar in 2013.
Nigel's Credits
Years of Tesco and Orange ads among many others.
'Life and Fate' BBC Radio4
'Dearest Nancy...Darling Evelyn'
Your filters will appear in here. To remove a filter, click the 'x'
RP ('Received Pronunciation'), Straight
Game, Showreel, Character, Acting, Versatile
RP ('Received Pronunciation'), Straight
Gravitas, Deep, Cool, Informative
English, RP ('Received Pronunciation'), Straight
Commercial, Light, Conversational, Friendly, Warm
RP ('Received Pronunciation')
Commercial, Bright, Conversational, Serious, Authoritative
RP ('Received Pronunciation')
Dispatches Are You Owed a Pay Rise
Promo, Authoritative, Stern, Concerned
RP ('Received Pronunciation')
Commercial, Smooth, Bright, Friendly, Warm
Promo, Serious, Deep, Rich
Promo, Warm, Friendly , Articulate, Relaxed
Game, Detective, Curious, Inquisitive, Poroit
Game, Soldier, Shouting, Authoritative, Desperate
Game, Guard, Goblin, Gruff, Dumb
Game, Army Colonel, Authoritative
RP ('Received Pronunciation')
Game, Soldier, Authoritative, Panicked
Commercial, Soothing, Reassuring, Helpful
Commercial, Kind, Warm, Trustworthy
Commercial, Friendly, Sympathetic, Honest, Poem
RP ('Received Pronunciation'), Straight
Commercial, Smooth, Endline, Sincere
Corporate, Informative, Smooth
Commercial, Bright, Friendly, Conversational
Commercial, Friendly, Bright
Commercial, Light, Engaging, Friendly,
RP ('Received Pronunciation'), Straight
Audio Book, Steady, Engaging, Soothing, Enticing, Charming
Commercial, Bright, Smooth, Gentle, Assured
Corporate, Informative, Serious
RP ('Received Pronunciation'), Straight
Corporate, Soft, Soft Sell, Narrative, Mature
Documentary, Informative, Smooth,
RP ('Received Pronunciation'), Straight
Documentary, Informative, Serious, Engaging
RP ('Received Pronunciation'), Straight
Promo, Cheeky, Bright, Authoritative, Mature
RP ('Received Pronunciation')
Promo, Upbeat, Energetic, Intense
Promo, Serious, Intense, Engaging
Commercial, Smooth, Bright, Friendly
Commercial, Warm, Friendly, Smooth
Commercial, Smooth, Reassuring, Gentle
Promo, Authoritative, Guttural, Cool
Promo, Smooth, Informative, Serious, Engaging
Commercial, Soft, Relaxing, Informative
Commercial, Friendly, Engaging, Energetic
RP ('Received Pronunciation'), Straight
Game, Batman Impressions, Game Caller, Cockney
American, Cockney, Southern Irish, Straight
Game, Gangster, Jewish, Angry, Scared, Passer By
Game, Gameshow Host, Energetic, Sarcastic
RP ('Received Pronunciation')

Promos

Commercials

Acting