The link has been emailed to people on your list.
You can close this window by clicking "ok" below. From there, you can continue to view this artist, or leave the page.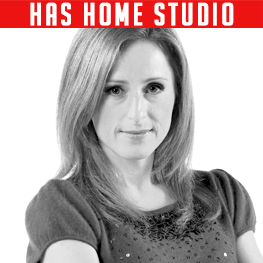 Highly Commercial Friendly & Natural Northerner. Fantastic Actress. 25-45
About Nicola
Nicola was born in Oldham, Lancashire. You may recognise Nicola as 'Louise Mancetta' in the television series 'Homefront' or as 'Sarah Huby' in 'The Chase'.
Nicola's Credits
Stepping Out
Strike Back
The Chase
Northern Lights
Holby City
Brookside
Your filters will appear in here. To remove a filter, click the 'x'
Friendly, Casual, Conversational, Smooth, Cool
English, Northern, Straight
Conversational, Friendly, Casual, Character
Sun Sea Sex and Suspicious Parents
Comedy, Conversational, Driven, Cool
English, Northern, Straight
Cool, Smooth, Straight, Intriguing, Narrative, Documentary
Commercial, Friendly, Upbeat
Smooth, Conversational, Friendly
Commercial, Character, Energetic, Friendly
With Great Pleasure: Wind In The Willows Narration
Narration, Natural, Warmth, Relaxed
Chill Factore 2 - Learn To Skii
Conversational, Friendly, Casual, Character
Commercial, Bright, Informative

Kids

Acting

Commercials