The link has been emailed to people on your list.
You can close this window by clicking "ok" below. From there, you can continue to view this artist, or leave the page.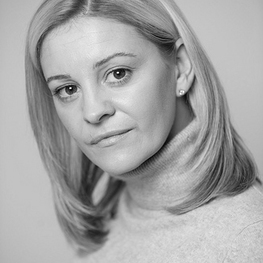 Great Adaptable Actress. From Lively Teen Promos to Smooth Cosmetic Campaigns
About Nicola
Nicola is half Scottish so she can do a great Scottish accent. You may recognise Nicola as 'Mandy Salter' in 'Eastenders' or as 'Danielle Hutch' in 'Emmerdale'.
Nicola's Credits
Bad Girls
The Bill
Hollyoaks Later
Emmerdale
Eastenders
Your filters will appear in here. To remove a filter, click the 'x'
Showreel, Commercial, Character
Documentary, Young, Exciting, Informative, Husky
Game, Acting, Showreel, Character
Thomas and Friends - Rosie
Animation, Rosie, Excited, Energetic, Fun, Cheerful, Train, Sweet, Innocent
Commercial, Bright, Light, Upbeat
Commercial, Friendly, Inviting, Warm
Commercial, Upbeat, Airy, Light
Commercial, Soft, Smooth, Warm
Commercial, Soft, Thoughtful, Smooth
Commercial, Warm, Smooth, Assured
Commercial, Bright, Light, Friendly
Commercial, Friendly, Inviting, Warm
RP ('Received Pronunciation'), Straight
Commercial, Upbeat, Airy, Light
Commercial, Soft, Smooth, Warm
RP ('Received Pronunciation'), Straight
Commercial, Soft, Thoughtful, Smooth
Commercial, Warm, Smooth, Assured
Promo, Sinister, Serious, Dramatic
Promo, Fun, Light, Bright, Friendly
Commercial, Bright, Light, Friendly
Commercial, Sassy, Energetic
Commercial, Nagging, Strong
Commercial, Upbeat, Excited
Commercial, Endline, Upbeat
Commercial, Friendly, Reassuring
Commercial, Smooth, Warm, Reassuring
Commercial, Conversational, Natural, Bubbly, Genuine
Commercial, Bright, Light, Friendly
Commercial, Bright, Assured, Genuine, Natural
Commercial, Conversational, Bright, Charming
Commercial, Smooth, Rich, Deep
Poem, Soft, Gentle, Natural, Spoken, Poetic
Documentary, Relaxed, Enticing, Intriguing, Natural
Commercial, Smooth, Friendly, Bright
Legal, Fast Read, Friendly, Bright
Commercial, Conversational, Character, Excited, Friendly.mp3
Commercial, Bright, Upbeat, Fun
Audio Book, Kids, Narration, Character
Commercial, Husky, Conversational
Commercial, Bright, Fresh, Young
Commercial, Young, Teenager, Whingeing
Commercial, Conversational
Commercial, Upbeat, Bubbly

Commercials