The link has been emailed to people on your list.
You can close this window by clicking "ok" below. From there, you can continue to view this artist, or leave the page.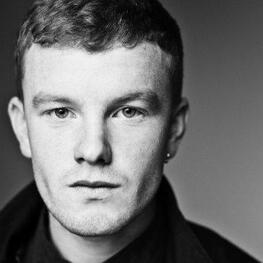 Young cool edgy to smooth midlands & Yorkshire
About Nick
Nick is most recognised for his gritty but comical roles in critically acclaimed "This is England" and "Ladhood".
Nick 's Credits
Judas
Ladhood
Witless
This is England '90
Cuffs
BBC Comedy Feeds

Your filters will appear in here. To remove a filter, click the 'x'
Versatile, Commercial, Upbeat
Midlands, Northern, Yorkshire
Midlands, Northern, Yorkshire
Midlands, Northern, Yorkshire
Promo, Commercial, Upbeat
Midlands, Northern, Yorkshire
Midlands, Northern, Yorkshire
warm, smooth, aspirational
Midlands, Northern, Yorkshire
Promo, Commercial, Upbeat
Midlands, Northern, Yorkshire
Powerful, Warm, Documentary
Midlands, Northern, Yorkshire
Documentary, Cool, Versatile
Midlands, Northern, Yorkshire
Midlands, Northern, Yorkshire
Promo, Commercial, Upbeat
Midlands, Northern, Yorkshire
Cool, Contemporary, Dramatic,
Midlands, Northern, Yorkshire
Midlands, Northern, Yorkshire

Acting