The link has been emailed to people on your list.
You can close this window by clicking "ok" below. From there, you can continue to view this artist, or leave the page.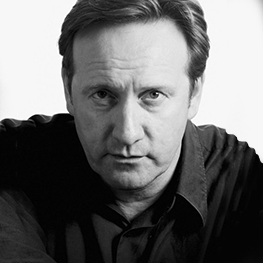 Authoritative and Smooth. Northern and Straight. 40+
About Neil
John has been in many British television programmes including the roles of 'DCI John Barnaby' in 'Midsomer Murders' and 'Jim Riley' in 'The Life of Riley'.
Neil's Credits
Midsomer Murders
China Towns
The Nativity
Life of Riley
Sorted
Son of Rambow
Your filters will appear in here. To remove a filter, click the 'x'
Promo, Warm, Authoritative, Mid Range
Documentary - World War 2
Documentary, Engaging, Serious, Sincere
Commercial, Warm, Reassuring, Comforting
Commercial, Conversational, Charismatic, Natural, Regular Guy, Everyman
Commercial, Conversational, Warm, Everyman, Regular Guy, Natural
Commercial, Warm, Natural, Charismatic, Conversational
Promo, Upbeat, Enthuiastic, Dramatic
Promo, Dramatic, Epic, Serious
Promo, Warm, Serious, Mid Range
Disability Discrimination Act
Commercial, Clear, Engaging, Interactive, Easy
Radio Play, Character, Regular Guy, Conversational, Dad
Radio Play, Dramatic, Character, Policeman, Detective, Serious, Heartfelt
Commercial, Resonance, Cool, Moody, Enticing
Commercial, Friendly, Trustworthy, Regional, Everyman
Commercial, Honest, Nervous, Awkward
Commercial, Deep, Warm, Serious
Commercial, Smooth, Loud, Friendly
Commercial, Engaging, Authoritative, Epic, Dramatic
Commercial, Everyman, Regional, Natural, Confident, Genuine
Commercial, Husky, Hard Sell, Confident
Commercial, Friendly, Bright, Informative
Documentary, Authoritative, Assured, Stark
Documentary, Straight, Blunt, Everyman, Enticing
Documentary, Intriguing, Dramatic, Exciting
Documentary, Serious, Intense, Moody, Engaging
Documentary, Engaging, Informative, Calm, Friendly

Acting