The link has been emailed to people on your list.
You can close this window by clicking "ok" below. From there, you can continue to view this artist, or leave the page.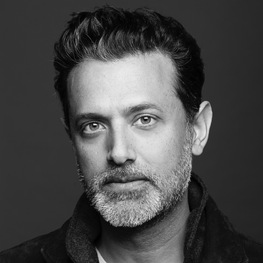 Young and Vibrant to Warm and Reassuring, Great Natural Tones 20 - 40
About Navin
Navin is of Indian heritage and therefore has an impressive Indian accent when needed. His conversational style is natural and very friendly.
Navin's Credits
Thunderbirds Are Go (Animation)
Death In Paradise
Our Girl
Star Wars: Episode VIII - The Last Jedi
The End Of The F***ing World
Teachers
Your filters will appear in here. To remove a filter, click the 'x'
Documentary, Informative, Wonder, Smooth
Commercial, Genuine, Honest, Conversational, Regular Guy, Natural
Commercial, Light, Bright, Friendly, Conversational
Commercial, Reassuring, Warm, Soothing, Soft
Commercial, Natural, Dynamic, Conversational
Commercial, Character, Vet, Intelligent, Comedy, Dry, Mid Range
Commercial, Cool, Energetic, Edgy
Commercial, Serious, Downbeat, Thoughtful, Solomn, Heartfelt
Commercial, Natural, Dynamic, Conversational, Everyman
Commercial, Upbeat, Enthusiastic
Commercial, Conversational, Authoritative, Straight
Commercial, Everyman, Regular Guy, Conversational, Mid Range
Commercial, Dramatic, Cool, Atmospheric
Commercial, Friendly, Conversational, Reassuring, Warm
Commercial, Natural, Conversational, Light, Reassuring
Commercial, Serious, Dramatic, Young, Bright, Energetic, Exciting